Top 6 Women Boots for Fall Winter
Our feet need better coverage in the fall season in comparison to other weather conditions. And, this purpose can be best resolved with boots. Along with a good coverage, comfortable boots also provide a good amount of support to feet while walking, and that makes them idle for traveling in fall and winter season.
But, if we talk about traveling shoes, it doesn't necessarily mean those boring, one of a kind boots that are labeled to be only manufactured for core travelers. However, a little of research will help you find shoes that are extremely comfortable for travel and don't kill the fashion as well such as stylish wedge boots, ankle boots, tall wedge boots and wedge knee-high boots etc.
Being a traveler, I keep on trying different shoes just to check the amount of comfort they offer while traveling, but by keeping the style and fashion at the place.
So, I have listed some women comfortable boots here for fall and winter season that not only look good but also idle for traveling.
Knee High Boots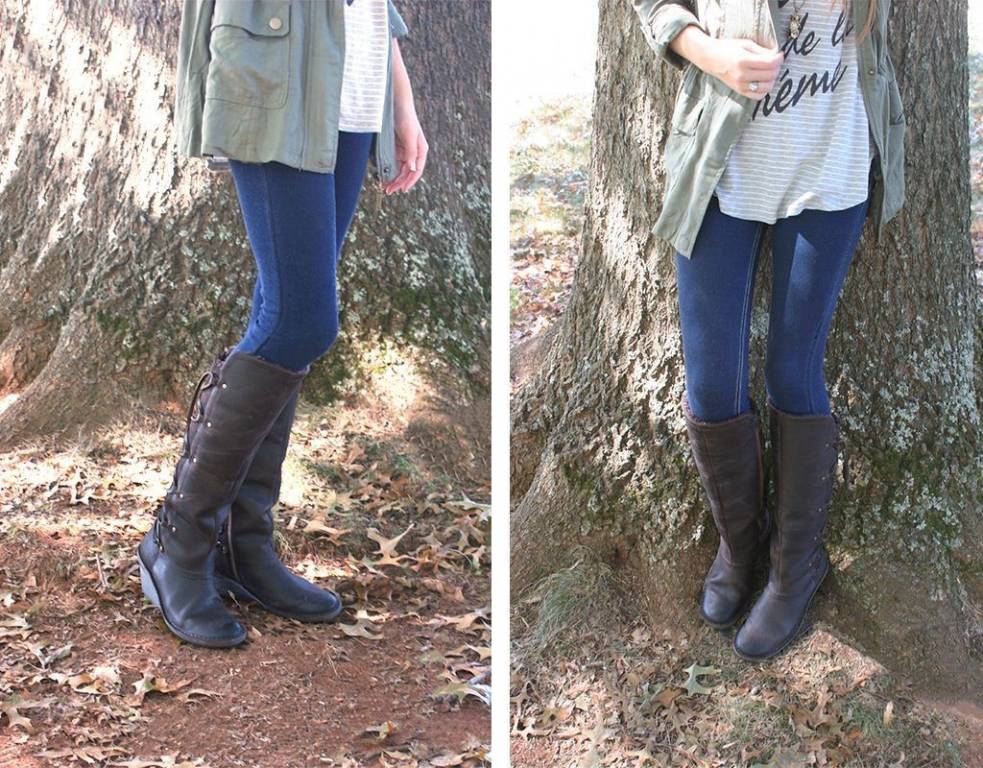 Knee-high boots are idle for fall and winter season traveling if you are staying outdoors for a long stretch, they keep the feet and legs warm and provide support for walking for long distances and long durations. Also, they look very stylish and make the legs look leaner and taller.
Generally, women travelers like to wear jeans while traveling in the fall season for covering the legs, and the good thing is that wedge knee-high boots go really well with denim. In fact, you can also pair them up with skirts and dresses.
Over-the-knee Boots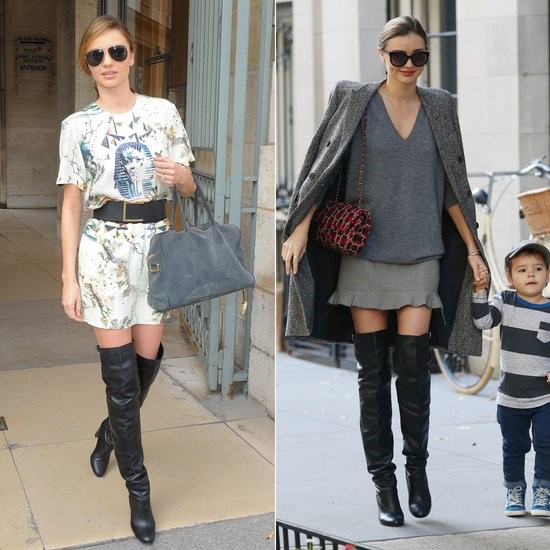 If you want to add some hotness in the winter season, over-the-knee boots are everything that you need, the longer the boots, longer will your legs look. If you are traveling somewhere with a purpose or planning a night out in a different city, over-the-knee boots with a short skirt is an idle pair. Here the boots will give an advantage by keeping the legs warm.
Wedge Heel Boots
Wedge heels are surely the most comfortable heel type available and this fact makes wedge heel boots the most wearable and travel-friendly. If you are looking for a height lift while traveling, wedge boots are something you can opt for. Go for wedge ankle length boots if it is not very cold or you can opt for tall wedge boots or wedge knee-high boots if it is really cold outside and you are looking for a better coverage.
Oxford Boots
If you are looking for a new stylish boot trend that can provide the much-needed travel comfort for the traveler in you, Oxford boots are something that you should try. These are the latest obsession for women who like to travel in style. They can cover the feet properly and let the traveler walk with utmost comfort.
These boots are also good for fall and winter season travelers, because of good coverage and comfort fit.
Wedge Ankle Boots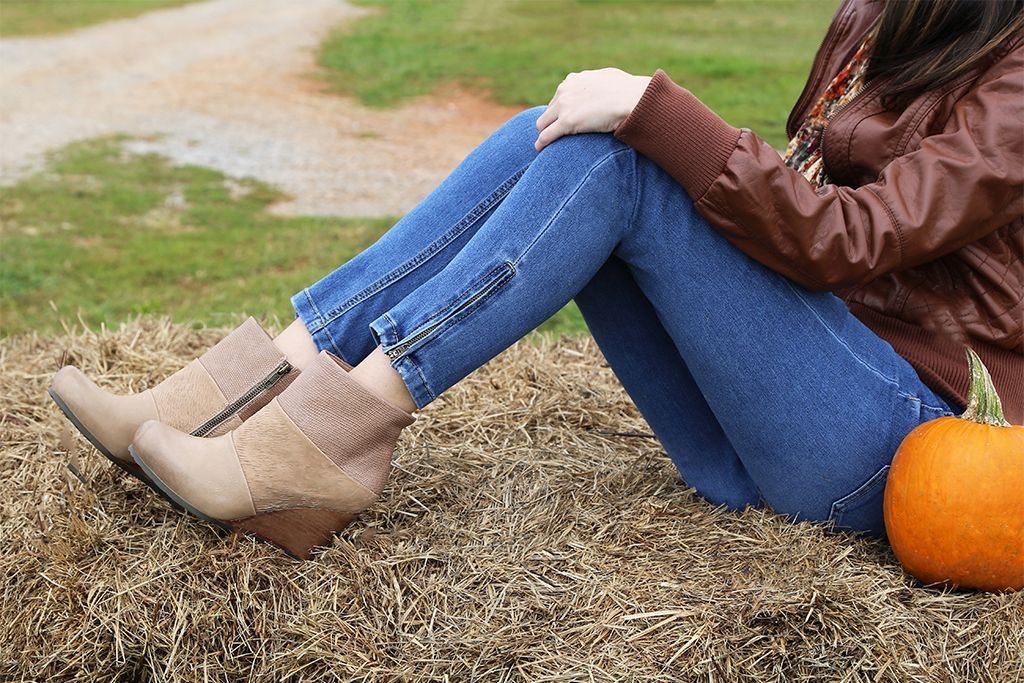 Wedge ankle boots look classy and go well with different dresses, but this is not something that is best about the wedge ankle boot, instead, the best thing is that for a traveler, they are truly comfortable and let him walk the longer distances with ease. Wedge ankle boots are truly a delight because they make it very easy for the user to wear them on and off within seconds. So, if you are traveling for hours, but doesn't want your feet to remain packed in boots during the whole journey, wedge ankle boots can be your savior in this situation.
Winter Boots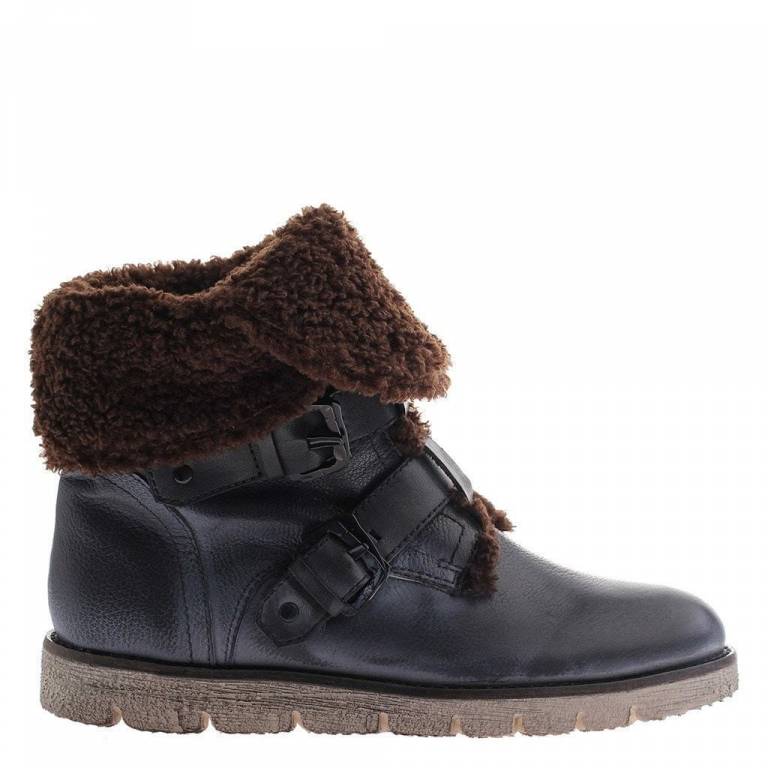 As we are talking about fall and winter season, so winter boots are an obvious choice for travelers. Winter comfortable boots for women can be up to ankle length or higher than that. They are extremely cozy and warm. If you are out in winters for long, winter boots will not let your feet feel cold. They are just perfect for walking around in winters.
These are some of the boot types that are appropriate for travelers in fall and winter season. If you are a traveler and looking for comfortable shoes for women for travel, only boots are a type of footwear that can provide the much-needed comfort and warmth to the feet.
So, instead of delaying your travel plans to summers, it's time to pack your bags and go travel by opting for comfortable boots.