5 Comfortable Shoes Styles for Fashionistas
When it comes to finding the perfect footwear, we fashionistas tend to gravitate toward picks that are on-trend and stylish. But sometimes we underestimate the importance of comfort when choosing our next pair of shoes, and we especially come to regret it after a long day of standing or walking in painful high-heels, unsupportive flats, or blister-prone sandals.
But we're not about to make that mistake this year! Let's do ourselves a favor and invest in supportive and comfortable shoes. And the best part – we can do this without having to sacrifice on style.
Need a bit of inspiration? Here are five stylish and comfy shoes every woman should own in 2019.
Flatform Sandals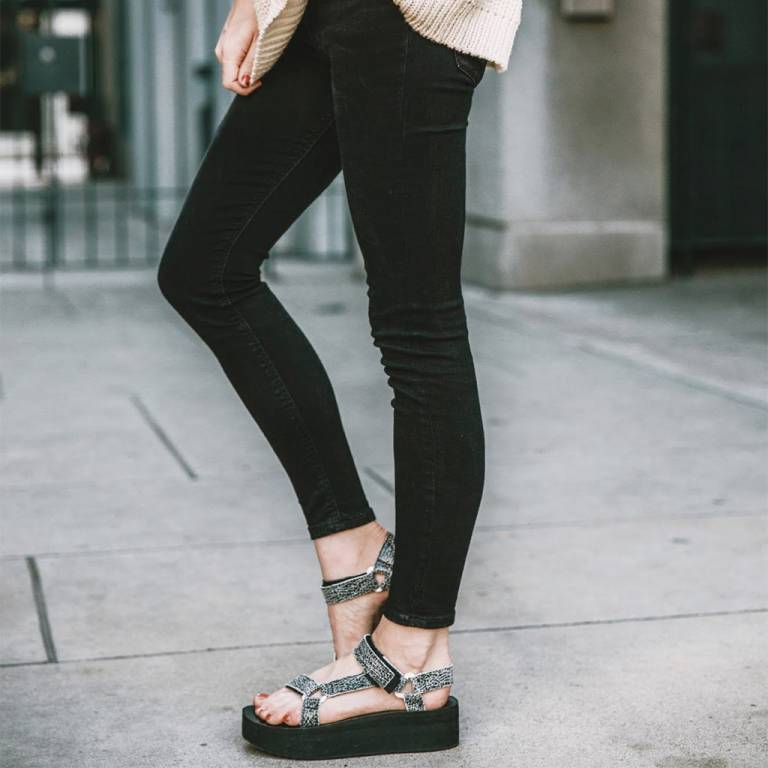 (Photo Credit: Pretty Little Fawn)
Supportive sandals are an absolute must for the spring and summer seasons. While flat sandals and slides are all the rage this year, flimsy soles and unsupportive footbeds can reek all sorts of havoc on your feet. If you're looking for shoes that will cradle your foot and absorb the impact of your steps, flatform sandals are your one-way ticket to a stylish and comfortable fashion. From women's espadrille sandals to the sportier, black or white-bottomed cork variety, flatforms have thick soles that cushion your feet with each step and provide a bit of a boost to your height. We've seen these flatform sandals all over Instagram, as women like you rave about their comfort and versatility. They're definitely worth checking out if you're in need of a more comfortable pair of sandals for your summer closet.
Slip-On Loafers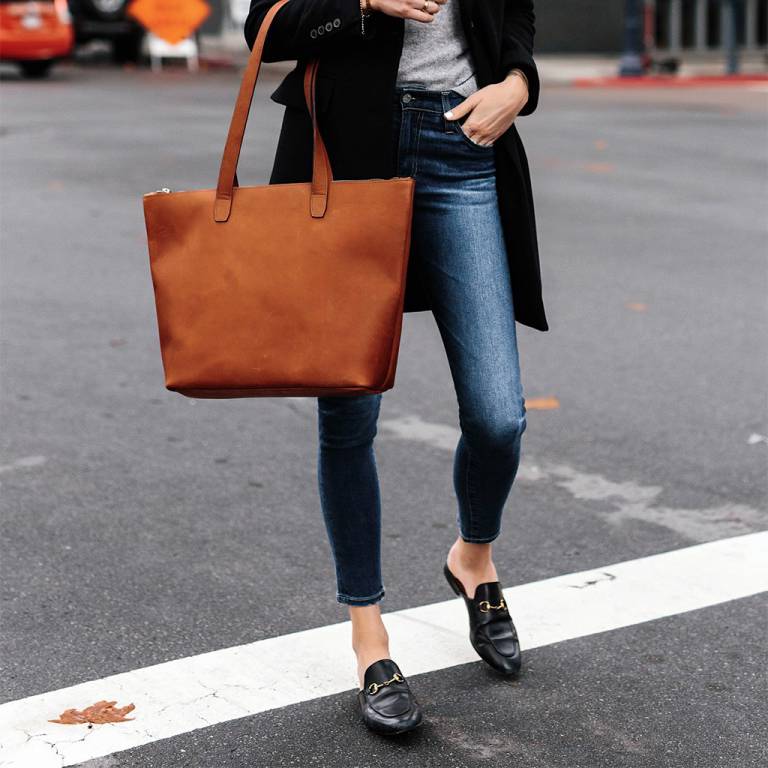 (Photo Credit: Fashion Jackson)
Finding stylish and comfortable work shoes may seem like no easy feat for the working woman. Thankfully, slip-on loafers have been a huge trend for the past few years, and they make a great addition to any wardrobe. Versatile and comfortable, slip-on loafers come in a variety of styles and colors, from basic black to on-trend animal print patterns. Loafers look amazing when paired with any workwear ensemble, so they're definitely a trend to try if you're wanting to keep it chic and comfortable at the office.
Platform Wedge Sandals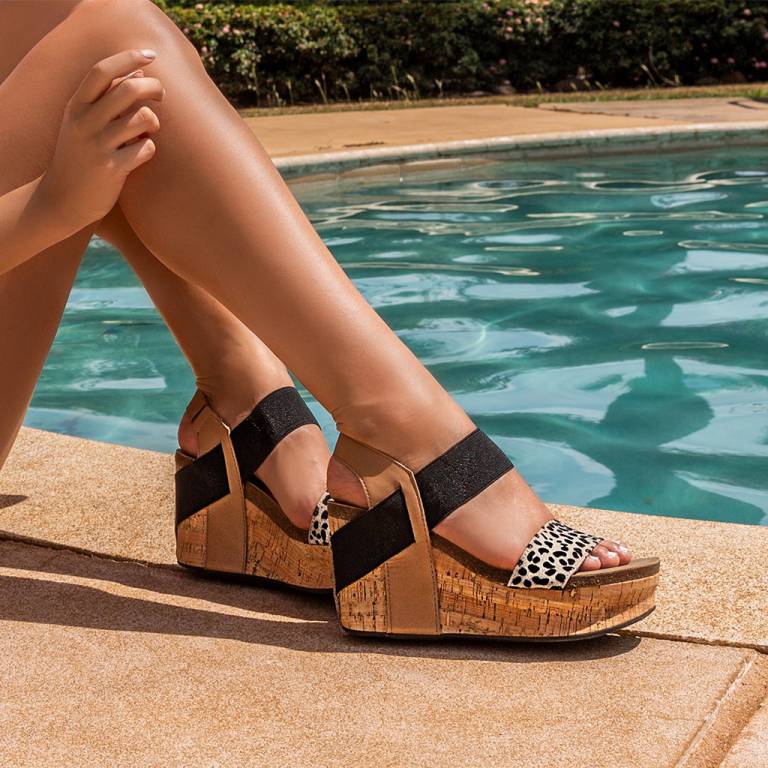 (Photo Credit: OTBT Shoes)
Platform wedges are the shoes every teenage girl and adult woman should have in their closet. If you're craving a bit of height, but don't want to endure the pain of high-heeled sandals, then platforms are absolutely the way to go. Depending on how tall they are, platform wedge sandals like the ones pictured above can effortlessly add several inches to your step. Platforms are especially on-trend for this summer but will continue to be spotted all throughout warmer days of fall as well. If you don't have a pair in your closet already, we highly recommend them.
Ankle Boots
(Photo Credit: The Viva Luxury)
Nothing is more perfect for the fall and winter months than a comfortable pair of ankle boots.  As one of the most prominent trending shoes for women, booties come in several different varieties, colors, and styles, but the one that's most versatile is the low-heeled suede ankle boot. Suede creates a warm look for the chilly fall season and looks great when paired with jeans and oversized sweaters. Lower heels provide all the stability and comfort you need on a day-to-day basis, while still providing you with the sophisticated edge you crave. Be sure to keep these boots on your radar for fall!
Sneakers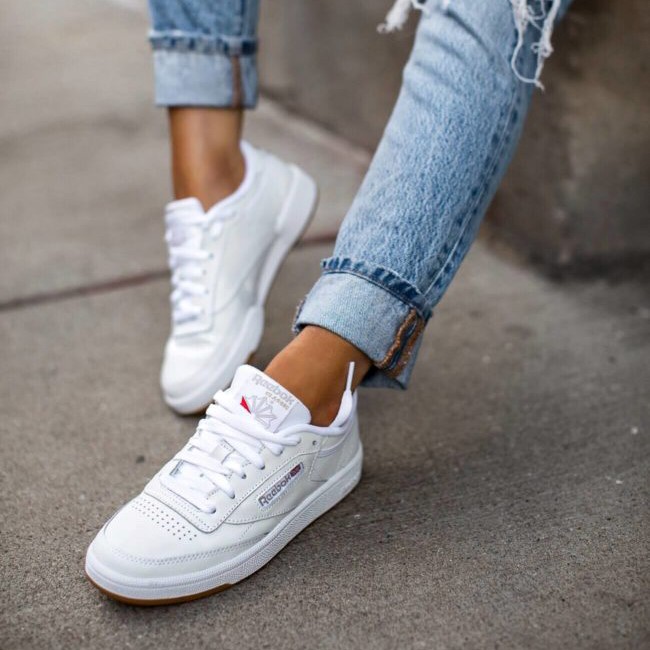 Last but certainly not least, we come to everyone's favorite comfortable shoe – the sneaker. This year, we're seeing white, athleisure-inspired kicks everywhere – from the fashion runways to our Instagram feeds. White athletic sneakers are versatile and easy to style with virtually any outfit in your closet. They're a great way to add a sporty touch to your jeans and tee-shirt look or to dress down a casual swing dress for a day out with the girls. No matter how you style them, sneakers are a definite must-have for any fashionista's closet.
Hope this list of shoes gives you all the inspiration you need as you set off on your quest to find your own stylish and comfy shoes for the year. Good luck on your search, and remember – when it comes to footwear, you should never have to sacrifice style for comfort.