6 Comfortable Wedge Sandal Trends to Follow in 2020
Wedges are that footwear whose comfort and looks make the wearer crave for more. The women wedge sandals evolve with every passing year be in terms of looks, design, and comfort. The same was the case with 2019. The year has given us some great new trends that are going to be followed for wedge sandals in 2020, along with some new innovations.
Without further ado, let's take a look at the comfortable wedge sandal 2020 trends.
1.Transparent Wedge Heels
The heels that make you look like floating in the air are transparent wedge heels. They not only look pretty interesting but absolutely stylish at the same time. Transparent wedge heels are trendy and going to rule the wedges market in 2019.
Another good thing is that whether it's day time, night time, parties, or city outings, transparent women wedge heel sandals are suitable for every occasion. They don't look over the top but bring a subtle style and smartness to the whole look.
2. Athleisure Inspired Wedge Sandals
Athleisure inspired platform wedges are new in the business but high on comfort. It is something that satisfies the demand for both comfort and style and suitable for customers who like the soft sneaker stuff but at the same time want more air contact on feet.
Athleisure sandals with platform wedge heels give a high on height in a way that looks great and feels comfortable.
3. Platform Wedge Sandals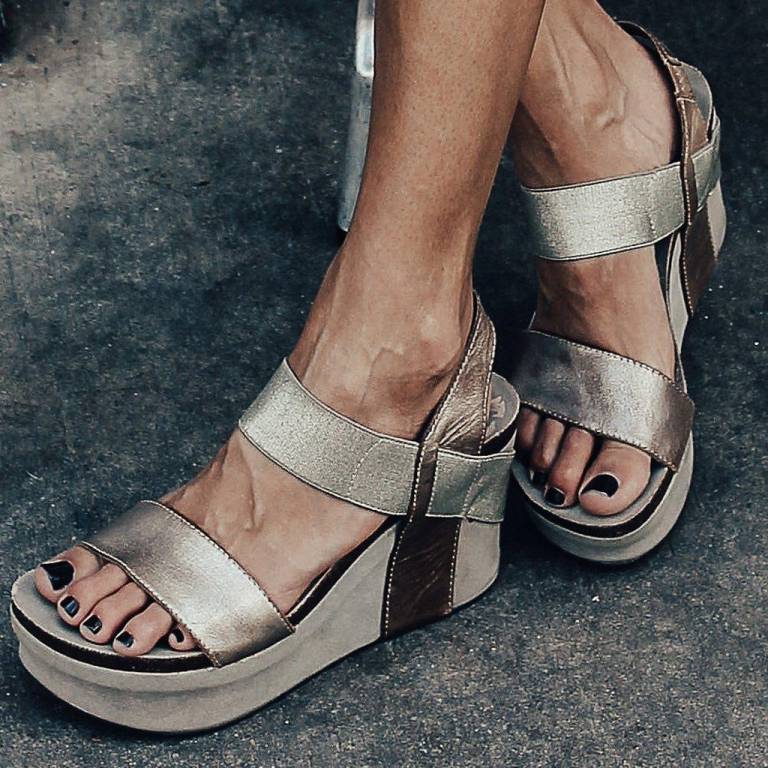 Platform wedge sandals possess a thick high sole both beneath the toes and heel, this allows the wearer to sport high heels with ease as the feet remain on a comparatively uniform base. One of the most favorite wedges winning the hearts of customers is Bushnell in Gold, a comfortable platform wedges sandal. Its thick straps give a nice grip and stretchable slingback nestles the feet really well.
4. Closed Toe Wedges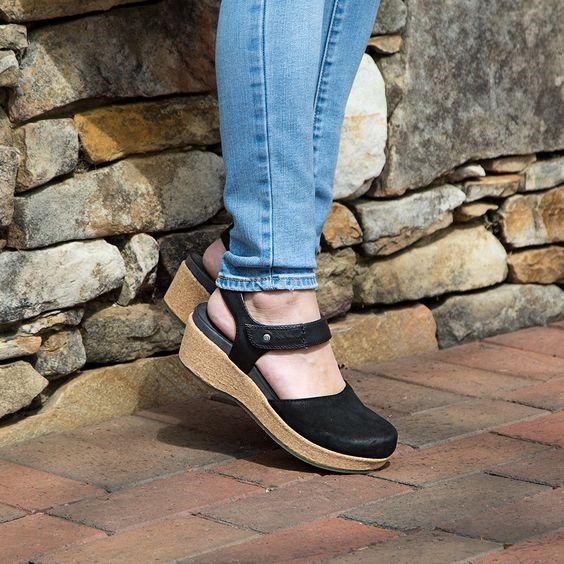 The kind of variety the women wedge sandals offer in design and wearability is unmatched. Another comes to the closed-toe wedges. As the name says itself, this sandal keeps the toes protected or closed that look extremely stylish on almost every kind of dress. Closed-toe wedges also come with a large variety of designs such as with and without backstrap. No matter which one you choose, they look extremely trendy and fashionable and a great choice to opt for in the year 2019.
5. Metallic Wedge Sandals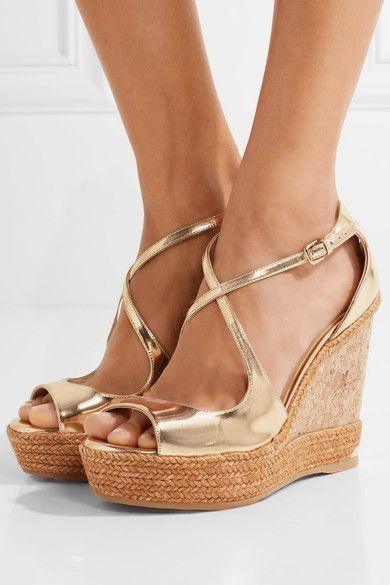 Metallic wedge sandals are those whose straps come with a metallic finish. The finish makes the footwear look classy that shines whether it's day or night. Suitable for multiple purposes, metallic comfortable wedges can pump up a simple looking dress within no time. Either high or low wedge heel, the metallic look will surely grab all the attention you desire for. They are surely a must-have for the new year 2020.
6. Embellished Wedge Sandals
Last, but not the least, something that will surely be a rage in 2020 is the glittering wedge sandals. Since no occasion is untouched by comfortable women wedge sandals, the glittering one is just perfect to attend weddings and parties with ease and comfort.
Weather is about dancing to your favorite tunes, wearing the wedge sandals for long hours, there will be no sign of tiredness no matter how long you have to stay on feet. Own a pair of glittering wedge sandals this new year to show off your shimmering style.
Women wedge sandals are stylish, fun, and their style makes one stand-out from the crowd. Enjoy wearing them as they will provide the utmost comfort in heels. There are also some fun ways that will make you enjoy the wedge sandals in some exciting fun ways, don't miss reading them to enjoy the wedges looks at their best.