Step by Step Process for Payment Gateway Integration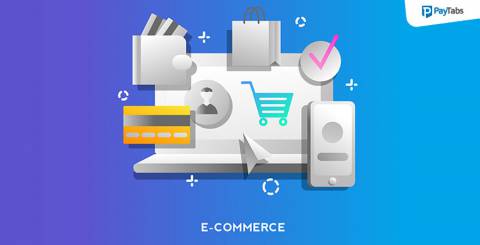 https://www.paytabs.com/en/wp-content/uploads/2018/07/blog_23.png
Are you recently going to launch your online showroom? Does the very idea of payment gateway integration give you goosebumps? If these are related to you, then you have browsed into the perfect write-up which would relieve you from most of the worries and woes. Here you would get to know in simple and straightforward terms the meaning of payment gateway and the procedure of integrating it to your website for successfully accepting online payments.
What is a Payment Gateway?
You can compare the payment gateway of online shopping portals with the cash counter of a physical store where you need to furnish your credit or debit card details, and they would redirect you towards the payment procedure. The payment gate exactly does the same thing for the merchant. It collects the financial details from customers and redirects this information to the secure payment processor for a successful transaction through the merchant account. However, at this point, you must also remember the payment gateway offer this service for an operating fee. The UAE, being an economically flourishing country where there are numerous options for payment gateways, you must act wisely for selecting the best service provider for your business. Continue reading to understand the procedures of successful payment gateway integration to your website.
Talk to your Web Host for the List of Competent Payment Gateways
Before selecting the best payment gateway for your online business, call up your web host or your software provider to gain an outlined knowledge about the list of suitable payment gateways which are competent for your website. You can also check the control panel or the admin page of your portal if there are any options for payment gateways. Most of the reputed web hosts have a list of compatible gateways which you can quickly integrate on your portal. They offer you hassle-free service at an economical operating cost.
Pay Attention to Terms and Conditions
When you start selecting the best payment gateway, read their guidelines carefully. Please pay attention to the points regarding the cost of operation and the services provided by them. Some payment gateways charge a one-time setup cost, and after that, they either charge for every transaction or settle for a monthly fee. Work out these figures carefully according to the needs of your business. If you are expecting international customers, then make sure your payment gateway support payment through foreign credit cards.
You also need to select between an external or a direct gateway. External or redirect payment gateways direct your clients to another portal for the processing of transactions. On the contrary, the direct gateways undertake this process while keeping the shoppers at your site.
Sign up for a Merchant Account
You also require a merchant account for online transactions. It is a special type of bank account, helping in accepting payments through debit or credit cards. After signing up for a merchant account link it with the payment gateway. You must also remember that merchant account also charges a nominal fee for every transaction.
Adding Payment Methods
You need to mention precisely the type of cards through which you would like to accept payment. In the UAE, American Express, Knet, Visa, Mada, MasterCard, SADAD, and OmanNet credit cards are popular among customers, so it would be beneficial if your payment gateway remains compatible with them.
Test the Payment Gateway
The final step of incorporating the payment gateway to your website is testing its service. It is a crucial step before making your portal go live among the audience. Your service provider will offer you a Test or Sandbox account for performing fake transactions. It will ensure the validity of your payment gateway.
This was, in brief, the step-by-step procedures for successful payment gateway integration.