Public Wi-Fi: Dangerous for e-Commerce Payment Gateway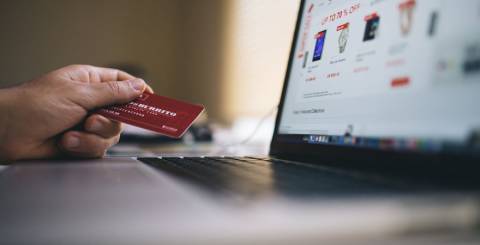 The internet has made our lives infinitely simpler compared to what it was a couple of decades ago, by making it easy to search for information, access a variety of entertainment and by enabling easy online shopping too! In this regard though, the safety of using a public Wi-Fi connection needs to be assessed well, especially if you are an online business.
Most of us think nothing of connecting to a public Wi-Fi while traveling or on the move. However, with the increasing number of fraudulent activities online, it is safe to say that one should be wary about their connections and the public Wi-Fi, should they connect to one while on the go.
However, the good news is that using a reputed and reliable payment processing gateway can help to keep your e-commerce business, transactions and sensitive information secure. Merchants can be assured of quick and safe transactions, by using a leading e-commerce payment gateway. Such gateways offer payment solutions in the form of plug-ins and applications for small and medium-sized businesses, and also integrated systems for larger companies, requiring streamlining applications and systems for easy handling.
Problem areas
A few years earlier, a Seattle based software development firm came out with a program that was designed to save cookies from the sites that they were tracking the user's internet history.
This is dangerous due to a few reasons:
 It allows hackers to access data, continuing the user's sessions on their e-mails or internet tracking history.
 This is an intrusion, as users may have been making payments for their bills or purchasing an item through the e-commerce payment gateway.
 This program allows the hackers to "sidejack" the user and pretend online that it is indeed them who are transacting, thereby gaining access to sensitive information that one has provided.
How to protect yourself?
A few of the pertinent ways to protect oneself from being hacked are simple measures that all of us have been advised to do, numerous times.
 Encrypted sites will have a small padlock sign next to their address for encrypted emails.
 Ensure that all security measures that are available for mobile devices are downloads and active on the tablet or mobile that is being used.
 Using a VPN is one of the safest ways to transact. VPN, which are virtual private networks, are paid networks that keep the user's private and sensitive data safe and impenetrable. They can also use an open VPN for this purpose.
 If one is a frequent traveler, VPN can definitely provide a more secure environment for transacting, however, they do not solve the problem completely. They do have layers of protection; however, these can also be breached by advanced hackers, therefore giving a false sense of relief to the users.
 Above all else, ensure that nothing is ever downloaded through public Wi-Fi, as many downloads may have malicious software or viruses and Trojans that can be hard to detect initially.
Internet safety
If the user has a regular traveling job and visits various places frequently, it is advisable to get wireless internet cards in some places, or USB internet, to ensure that they have the most secure method of connecting and keeping all their sensitive and valuable information safe from hackers.
Using mobile networks to connect often results in a slow and overloaded network with a speed that just allows a person to inch forward. It is tempting to connect to the public Wi-Fi to ensure faster uploads and downloads but refrain from using known networks, whether for an e-commerce payment gateway or any other sensitive information, such as medical records or bank accounts. Using a good payment gateway provider is a better idea as it will ensure secure and fast transactions at all times.