Secure Payment Services for the full Payment Stack for the Business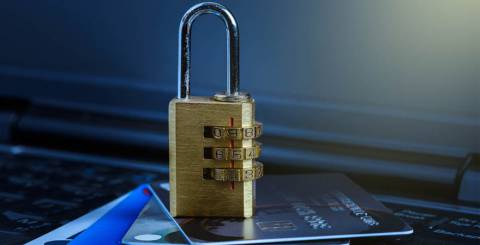 Merchants are required to not only understand the basic functions of their backend systems but also understand all the industry jargon. The payment industry is full of various services providers touting their services as the best, the most streamlined and also the most cost-efficient over time. This can make it difficult to select the most secure payment services.
The definition of "best-suited applications" differs depending on the type of industry, the volume of transactions, whether merchants are selling internationally, or if multiple modes of payments are accepted by the business. All these factors can be taken care of with a payment stack that is uncomplicated and easy to use.
Payment stack
While it is indeed hard to differentiate between the numerous packages and services available for the merchant, it is imperative to break it down to get to the nitty-gritty of the matter. The term payment stack is used to describe the entire backend processes that are used to move the funds from the customers to the merchants. The process can be really simple like easy payments for purchases using secure payment gateway, or complex payments, for instance, recurrent payments for the front end billing, payment gateway, inclusive of the fraud tools and merchant account.
Therefore, when merchants hear the term "full-stack", it basically means that it is a one-stop solution for all their payment-related options for the business.
How are payment stacks useful for the business?
There are many advantages to having a payment stack for the merchants as it gives a certain level for freedom and control over their transaction, although maybe not as much as they wish for, enough to be in control of various factors that affect the business daily.
Control over the fee structure
With the aid of a payment stack for the business, it is possible to set and control payments. As many companies collect for bounced checks with extremely high payment cancellation fees, it is prudent to use a payment stack where there should be no hidden fees; all the bill payments will be paid to the payment gateways directly. The merchant should be able to know exactly what is included in the payments stack.
Single application interface integration
While payment stack refers to the entire backend processing unit, it is also possible for a merchant to streamline all application interfaces into one with proper planning and fee structures. It can be set up to seamlessly accept payments though automatic payment flow adjustments to include all variables that can affect the merchant in one stack; it simplifies matter by cutting down on the confusion that can arise from multiple platforms and fee structures.
Easier maintenance and security for single platforms
Having only a single interface has many advantages that may not be as obvious as this. The security and maintenance with the single interface are obviously much easier than having to service various platforms which is not just difficult to keep track of, but it is also an expensive option to service every application individually. With a payment stack, this is not required as merchants can choose a single interface for all their backend applications.
Considering how fast technology is evolving daily, systems and applications also have to be updated regularly to keep up with the industry. With the constant update, security can be lax and merchants can get complacent with a secure transaction, leading to mistakes that can cost.
When business owners and merchants decide to streamline their backend applications and work with payment stacks to ensure secure payment services for their customers and themselves, they are also ensuring that they are setting up systems to seamlessly transact with ease and confidence.