How to Select the Best Payment Gateway Services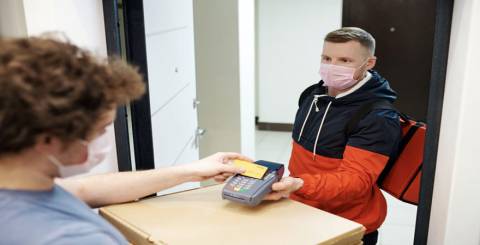 If you are looking for the best payment gateway services, it depends on the needs of your business. Once you understand your target audience, you will be in a better position to select the right payment gateway. Remember, your aim should be to offer your customers a safe, secure, quick, and hassle-free method to complete their purchases. Otherwise, they will leave midway and go to your competitor's site.
It can be overwhelming to choose the best payment gateway and that is why many entrepreneurs and new brands opt for the most popular ones. However, these gateways often have high transaction fees that can render them expensive. On the other hand, if you opt for a cheaper gateway, it may not have the features that you require. That is why you cannot base your choice of payment gateway on price. There are other factors that you should also consider when looking at the price.
Select Gateway with Setup Fee or Transaction Costs
A startup may not want to incur costs in the beginning and hence, it may not like a payment gateway with setup fee that is charged annually. If this is the case, the startup should opt for a gateway that charges transaction fees but do remember that the charge per transaction can be high and can add to quite a bit if you selling volumes.
You can find payment gateways with low transaction charges, but they are best for businesses that have high footfalls. Alternatively, you can opt for a payment gateway that charges you monthly. Look for a reliable and trustworthy payment gateway service that has tiered charges so that as a new business, you can opt for the lowest tier and scale the service as the volume of sales increases. Many startups and entrepreneurial ventures avoid such payment gateways as they believe they are expensive. On the contrary, if you do your research well, you will be able to find a gateway that is designed keeping in mind the needs of startups and small businesses, and hence, this service is affordably priced.
Automatic Billing
In case your business is subscription-based, you need a payment gateway that automatically bills your customers each month without you having to manually do it. This can take a load off your shoulders and ensure a steady flow of revenue without too much effort.
Understand the Purchasing Funnel
The best payment gateway services offer demos that enable potential clients to check the purchasing funnel so that they know how many steps are involved before the customer can see the payment confirmation page. Ensure that the service does not ask for too many questions as customers get wary of such sites. Also, the payment gateway should have minimal steps for payment confirmation otherwise you will have to contend with abandoned shopping carts.
Easy Integration
It should be easy and quick to integrate the payment gateway with your website without you having to know how to code. So, ensure that the integration takes place via API or SDK so that your site is up and running to draw in customers and receive payments.
Customer Support
A good and reliable payment gateway service will offer stellar customer support. Since your online business operates 24 hours, ensure you also get support 24/7. That way, if there is a technical glitch, the customer support will be able to resolve it in no time and your business will not suffer. The support should be professional, proactive, and responsive so that any issues with the gateway can be tackled in quick-time.
Accepting Multiple Currencies
In case your business caters to overseas customers, it is a good idea to opt for a payment gateway service that allows you to accept multiple currencies. That way, you will be able to bill the customers in their own currencies and there are no worries of shopping cart abandonment due to complicated currency conversions.
In Conclusion
The best payment gateway services are compatible with several CMS, such as WooCommerce, Shopify, Magento, and Opencart. Ensure that the service you choose is compatible with your CMS. That way, you will be able to offer different modes of payments to your customers and not have to worry about conversions.