Magento vs Drupal Commerce: Which One Should You Pick?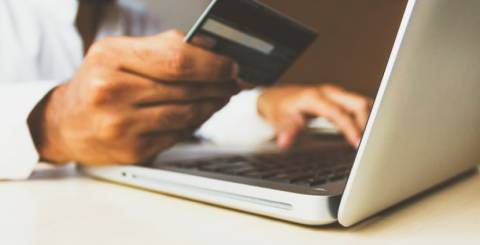 As the world continues to evolve at a break-neck pace, the market has witnessed numerous changes. Among all these changes, perhaps none has proven to be quite as consequential as the emergence of e-commerce. Though the concept is just a few decades old, it has already established itself as one of the mainstays of the global economy. It comes as no surprise, though — after all, e-commerce and online stores have given consumers convenience quite like no other. Today, people can shop for everything — from clothes to furniture — online. So, it is understandable that the industry would prove to be such a massive hit. Now, all of this is great — but it has meant quite a bit of competition for brick and mortar stores, which too are now embracing the concept of online stores to stay competitive in the cut-throat market.
As more and more retailers take to the concept of e-commerce and online stores, they must first contend with various questions. Among the first and the most important ones they need to answer is: Which platform to use for e-commerce development? Of course, given the demand for online stores, the market has virtually countless options to offer as well. Thankfully, most companies' choice comes down to Drupal commerce and Magento — the two most famous names in the market. How does one go about deciding which one of the two is better suited for their business' requirements? With this handy guide, of course. 
    1. Headless e-commerce: With the modern iterations of Drupal commerce, the focus has been increasingly on API-driven implementation. This translates into improved availability of e-commerce functionality across distinctive host environments, making the solution increasingly platform-independent. Interestingly, Magento does this equally well — it is not only more UX-friendly. However, it is also able to put advanced PWA tools to fair use. 
    2. Scalability: Drupal for web application development in e-commerce aims to be a self-hosting solution and comes with the assured ability to ensure high-performance levels at scale. Its web server requirements aren't as extensive as that of Magento, making the former a very desirable solution. Magento, on the other hand, has been integrated into Adobe cloud. This means scalability won't be a problem at all with Magento, too — but only if you are willing to pay quite the premium for it.
    3. Pricing: Drupal is an open-source offering, i.e., you don't have to pay anything to use it. But that doesn't mean development with it comes free of charge — you will be required to pay for growth as well as maintenance to ensure the store remains a high-performing and valuable offering. The costs can quickly pile up based on the scale and complexity of the store. The arrangement is pretty much the same with Magento — you get three options to choose from Open Source, Commerce, and as part of Adobe Commerce Cloud.
    4. Security: Drupal Commerce has a distinct advantage over its contemporary in this regard, thanks to its inherent focus on safeguarding the e-commerce platform. Its lowest infection rate supports this assertion as compared to other solutions. Now, that's not to say that Magento isn't competent enough in this regard — it offers the ability to adopt avant-garde methods and tools aimed at delivering top-notch levels of security for the online store. There's also Magento Patch, a tool that scans to track unauthorized access and protect the store against malware.
There are plenty of other considerations and factors to evaluate to decide if they should opt for Drupal for web application development or go with Magento. However, this guide will get you started on the journey to making an informed decision about which one of the two leading options in the market you should pick.