SharePoint: What Makes it a Brilliant Resource for HR Management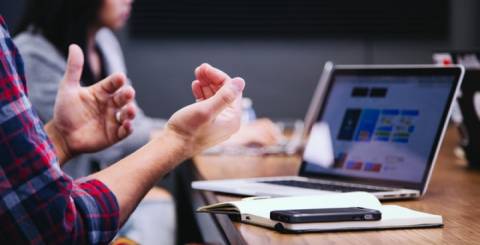 https://unsplash.com/photos/5QgIuuBxKwM
Running a company, no matter how big or small is no easy task. It has so many different parts and components that all need to be managed correctly to ensure seamless operations for the company. Now, different people may have different opinions about how to ensure the smooth functioning of a business. However, one thing pretty much everyone agrees on is that Human Resources constitute the most critical part of any company's foundation. Think about it — there would be no company without employees, right? Unfortunately, the management of Human Resources is decidedly one of the most complex and challenging tasks in any business. 
But unless HR is adequately taken care of, the company and its business stand to offer. Thankfully, the fast-paced and continued evolution of technology has ensured that companies have access to a wide variety of tools and resources to aid them with their HR-related endeavors and strategy. But not all HR tools and solutions are made equal, which means one must pick one primary solution. And you know which name figures on pretty much everyone's list of HR management tools? SharePoint. 
And it's not without reason — Microsoft SharePoint has long proven its mettle as an HR management tool to help companies navigate modern challenges. Some of these benefits have been listed below to help you also understand why it remains one of the most popular options in the HR management tools market.
Substantially better management of tasks: SharePoint helps HR endeavors in countless ways, including empowering HR teams to operate in a much better manner. The tools can achieve this via the provision of resources such as digital tools, workflows, and more that enable the quick completion of routine tasks, especially the administrative ones. As a direct result of this substantially improved task management, the HR team can focus their attention and efforts on tasks that are important to the business' operations.
Improved productivity: With SharePoint, companies also have the opportunity to build a dedicated HR portal driven by the nifty Microsoft tool. And when one does that, they are empowered with various essential abilities, including automation of workflows that can be easily tailored to the organization's requirements. The dashboard also makes it easy to view and process tasks and requests in real-time, thus boosting productivity.
Accelerated and enhanced onboarding process: SharePoint enables HR to not only quickly sift through applications, but also to ease the post recruitment process. How? By allowing the HR team to create a knowledge base, assign different steps of the process to the recruits, monitor their progress through it, and more. 
Monitor policies: Keeping track of regulatory requirements, company policies, and also ensuring compliance with it is a tricky endeavor. However, with SharePoint, this becomes easier because it allows the HR team to associate centrally-stored company policies with government regulations. Furthermore, the team can also keep an eye on the status of policies, certifications,  and more from the SharePoint-powered unified dashboard.
Employee management: Of course, one of the biggest jobs of an HR team is to ensure the seamless management of the company's employees. But it can be a very challenging undertaking, at least without help from some robust tools such as SharePoint. This tool ensures easy flow of communication, tracking attendance, monitoring employee requests, and more. In addition to that, SharePoint also helps HR evaluate employees' performance, analyze KPIs, generate reports, and share appropriate feedback with employees as well as their reporting managers. These factors help make sure that employees are performing as intended and also receive any assistance or training should the company so deem necessary.
As you can see, SharePoint has much to offer to any organization, empowering it to take its HR operations to the next level. And that, as we all know, is critical to any business' growth. So, if you want to do that as well, find yourself a trusted development service provider for SharePoint HR applications and get started as soon as possible.