Major Symptoms of Emotional Imbalance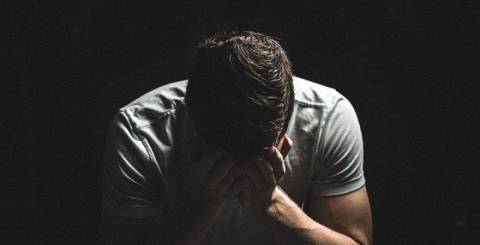 An emotionally unbalanced person has constant mood swings and loses control even in the face of routine situations.
Emotional imbalance is characterized by mood swings and the ability to "get off track" in the face of negative and unforeseen events. Daily responsibilities, professional overload, love relationships, frustrations and the need to adapt to the standards imposed by society are some factors that can cause serious imbalances.
Some people are more sensitive and are more susceptible to these events, but that does not mean that it cannot happen to anyone. Emotions are present in all life situations and, when they are out of harmony, they can cause the individual to behave inappropriately and have damage to his health and relationships.
Tips to overcome emotional imbalance
Find out the causes
Pay attention to what is causing your emotional imbalance. It may be overwork, some personal or health problem. We are urged to hide problems and pretend that nothing is happening. Try to find out what is leaving you with the emotional shock and find alternatives to get back on track.
An excellent method for this is to seek specialized help in the figure of the psychologist , he will be an important ally in the search for self-knowledge in addition to helping you deal with several other factors of an emotional nature. The psychologist can ensure if you need rehab treatment. 
Keep yourself confident
Do not allow your emotionally unbalanced state to undermine your self-confidence. Do not associate the emotional problem with your professional potential, your qualities and talents. Do not allow your self-esteem and self-confidence to be shaken and try to separate the "chaff from the wheat". You are a professional who is experiencing a problem that needs to be solved. Find the necessary strength for this.
Be in control of your emotions
Your co-workers are not to blame for your emotional state being a little unbalanced, so control your emotions. Be careful not to "let the dogs out" on the co-worker. Master anger, sadness, or any reaction that makes you unfairly assault your colleague or team. Caring with words spoken on impulse. The best attitude in the face of an unbalanced emotional condition is to walk away until you are calmer and more balanced.
Take support from rehabilitation center
There have a lot of rehab centers for handling critical situations. Taking support from them can be easier in case of extreme situations.
Try to be optimistic
If you are always having negative thoughts, it will make your emotional situation worse. Try to think positive and emanate positive energies into the universe. Your emotional will thank you.
Emotional Intelligence to overcome imbalance crises
Learning how to deal with emotions is the way to excel at work. In a moment of tension you need to be in control. That's where the so-called Emotional Intelligence comes in.
Emotional Intelligence is the ability to feel, understand, control and modify your emotional state. With the financial crisis in the country, more companies are making cuts in the workforce, with fewer resources to move the machine, with that stress takes over the work environment. Who has emotional intelligence to deal with this environment daily, wins.
If you are a leader of a company, keeping an eye on these skills is very important, to balance your emotional and learn or even manage your feelings.
Proper coaching system gives you the tools you need to develop your Emotional Intelligence and skills to deal with emotional imbalance.
Bearing in mind that these skills are not a substitute for treating disorders arising from emotional imbalance. For questions of this nature, it is necessary to seek help from specialized professionals, doctors, psychiatrists, and psychologists.