How You Could Become an Entrepreneur in 2019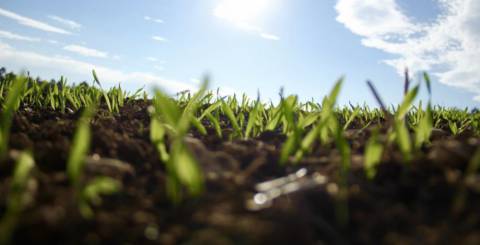 https://pxhere.com/en/photo/932697
With Christmas less than one hundred days away, 2018 is slowly winding to a close. You might find yourself thinking about what you have achieved in the last 12 months, and what your goals might be for the coming year. New Year's resolutions often come with ambitions to shake up your career or lifestyle, so if you have ever thought that you might have wanted to work for yourself, now might be as good a time as any to make a start in the exciting and fast-paced world of entrepreneurialism.
Getting the Right Idea
Obviously, before you start any business, it's important to have a good concept in mind, and a clear idea of how you will bring it to the market. Whether you are thinking about starting a business within an already established industry, or have a completely original idea, it's important to have a thorough plan in place with the appropriate research to back up your idea.
In the event that you need to apply for funding from a bank or investor (more on this later), some market research into your chosen area will go a long way into helping you develop a coherent business plan. It is vital that you investigate how the demand for your product will develop, and use this to inform your own plans to get your business off the ground.
Start-up Funding
Once you have established your business plan, you will likely need to build up some cash to get things running. Very few of us are in the fortunate position of being able to pull out several thousand pounds from our savings, so it's likely that you will need some kind of start-up loan from the bank. Meeting with banking professionals will require you to have a well-written business plan and the ability to demonstrate that any money they lend you will be put to good use.
Another option that might come with added benefits for gaining money to develop your business would be approaching some form of an angel investor. With the right pitch and research, you can find business professionals who will be able to offer not only money but their own experience to guide your business through those vital first 5 years. It's important that you are able to pitch well to sell both yourself as an entrepreneur and your business proposition.  
Learn and Grow
The world of starting your own business is an exciting one, but it doesn't come without its trials and tribulations. It's important to remember that a lot of new businesses fail within the first five years of opening, so knowing how to navigate the ups and downs that come with running an SME is vital. Being able to cultivate a loyal initial customer base is key, and a lot of businesses fail where they can't gain that bedrock of people who engage with their product.
If you look at every well-established brand and company that dominates its particular industry today, you will see that their rise to success was not a clear road. Even the successful entrepreneurs who inspire us to try it ourselves demonstrate that they had to go through some form of failure before achieving the runaway success that made them famous. The best thing you can do as you set out on your own journey is to take advice from those who have done it before to ensure that you don't risk falling into the same traps that catch out other fledgling businesses.
Starting your own business isn't for everyone, but if you have ambition and what a challenge to take you into the new year, it's definitely something you should consider as an option.