The Modern Market Place and Consumer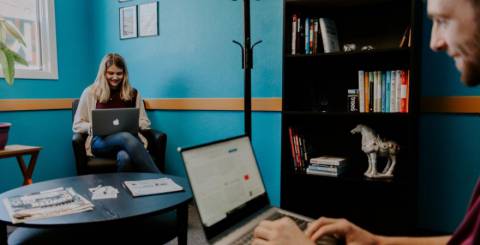 Photo by Kaleidico on Unsplash
From the time of our ancestors, back when even fire was a precious commodity, we have learnt the tricks of trade. We have understood that none of us can be completely self-reliant and so we must give something to get something. In that capacity, we learned to exchange our goods for someone else's, a system we called barter.
Invention of the Modern Banks:
However, we soon understood that the system of exchange does not really work because of the lack of a uniform structure. Moreover, we could not understand the various commodities and especially the "double coincidence of wants" posed considerable issues. Moreover, it was also observed that there was no divisibility in this system of barter. This complicated things further and it became impossible to trade. Nevertheless, the need to trade did not subside.
So, we soon began to look for ways to structure our methods. In this we tried to find a form of universally tradable good. Some thought it could be rice, some thought stones, some though sea shells, but eventually everything failed. Moreover, it came out as a fact that anything that was to be used as a commodity must be scarce in quantity. This scarcity was imperative to using any commodity as a common medium for trade. So, we soon realized precious stones were scarce enough and hence could function as a common commodity for trade.
This began to work pretty well until people realized that these precious stones were heavy and not very easily divisible. So, some goldsmiths began providing storing services for people's gold. They would give out a receipt highlighting the value of the gold kept with them by a certain person. These receipts could be given out to someone else in return for some services or products and that person could then go and redeem that receipt to the goldsmith to get the gold. This made up the first currency notes in the world and they soon evolved to better currencies.
The Modern Market:
But, today with the immense innovation and technological influence over anything and everything, markets are more than just trading. They are about competition, they are about discounts and promo codes and marketing and market shares. This is the age of modern technology and e commerce, where trades take place on the internet you never have to leave the comfort of your house to buy stuff. But the modern world has its own many differences and issues that need to be dealt with.
The Internet Security:
Of these the biggest threat is to keep safe from the scams and threats of the internet. What are these threats? These include identity thefts, hacking, phishing, information control and so on. So, although we have made it easier to shop from the comfort of our homes in front of a screen, we have also made it difficult to protect ourselves against frauds and thieves. Some of the most advanced technologies can read the microchip on your credit card and extract your information which would then be used for illegal transactions. This complicates matters very much.
However, over the last couple of years, there have been several advancements in the internet security around the world and this has meant more and more online businesses around the world and an ever greater customer base to cater. But still, there is enough threat over the internet for it to warrant some precautions on your part. In this you should always stay wary of unsafe websites and not provide personal information on websites you do not trust.Moreover, you should always be vigilant so as not to enter your passwords on unknown computers.