Everything You Need to Know About Account Based Sales Strategy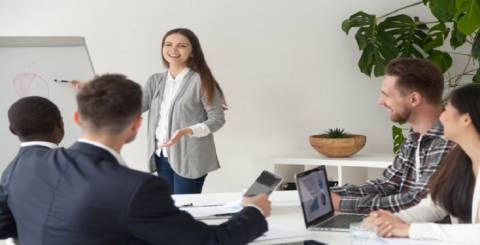 Account based sales strategy is not a new concept and has been in the marketing world for years but today many business leaders and marketing experts are giving it a second look. As the marketing strategies have evolved in recent times, account-based marketing has become a strong force to reckon with.
What is account based sales strategy?
Account-Based Marketing is a marketing strategy that uses personalized and targeted communication to win new businesses from specific accounts. Account-Based Marketing focuses on key decision-makers in specific companies intending to engage and build relationships. This will help them in opening up new sales opportunities in the future. Account based selling is a hyper-personalized customer engagement strategy that is highly effective as it provides optimal focus and resource allocation to every valued customer.
The buyers of today have become more demanding than ever before and expect personalized marketing strategies. This is the exact reason why account based sales strategy, which has been in existence since 2004, started gaining popularity until recently. Unlike other approaches, account based sales strategy involves teams from all the departments. The approach is best suited for targeting enterprise companies. In account based sales strategy, the company invests more in manpower and resources for high-level multi-channel interactions so this approach is not suitable for smaller targets, such as individuals or SMBs.
Is account based sales strategy suitable for you?
Not every enterprise is the same and account based sales strategy doesn't work for everyone. It all depends on the type of customers your company interacts with and their behavior. As a rule of thumb, account based sales strategies work for B2B companies where sales interactions are complex and require much more time for the sales cycle to complete. In addition to this, in account based sales strategy, every major purchase requires the approval of several decision-makers. Moreover, the opportunities for cross-selling and upselling are unusually high in account based sales strategy.
Benefits of account based sales strategy:
New business opportunities
Account based marketing strategy helps in finding the right-fit target companies through its highly targeted marketing strategies.
Email response rates
This strategy can help the salespeople personalize their communication as they know who they are talking to, hence increasing the email response rates by 50%.
Increased revenue
Under account based sales strategy, the focus is on big enterprises that are likely to purchase. These deals are often huge and lead to increased revenues with more efficient use of resources.
How to implement account-based sales strategy?
- Set your Goals
Establish the marketing goals you expect to achieve with account-based sales strategy. Also, identify the metrics against which you can measure your goals.
- Identify your target accounts
Although you can ask your sales reps about accounts that are likely to close, it is not a data-based result.
- Research the Accounts
In account-based sales strategy, you have to do thorough research about the market, details of the company, people in the company, and organizational structures.
The basic purpose of the research is to identify and access the key decision-makers in the company.
- Creating relevant content
After identifying the key decision-makers in your key accounts, you will need to convince them. This is done by creating and sharing relevant content with them.
- Effective Content Distribution
You need to ensure that the relevant content reaches the right people. The best method of sharing content with the key decision-makers in account-based marketing is by email.
- Track your results
After following the steps for account-based sales, you will need to assess whether you have reached your goals or not. Tracking enables you to analyze the areas of improvement in your strategy. You can measure your account-based sales success by looking at the sales cycle, deal size, and revenue from the sale.