Event Planning Software: Check These 5 Features Before Buying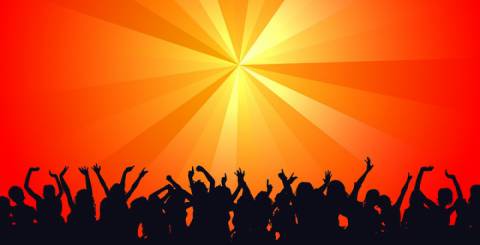 Whether you are planning to arrange a seminar or conference, university alumni meeting, or recruitment for the company, you will need to cope with many things to keep everything streamlined. Moreover, you may have to deal with some last minute glitches which need teamwork and much workforce for making the event engaging and memorable. Along with successful management, you need to consider the vital things like attendees' satisfaction and event ROI. A robust event planning solution can help you with that.
Basics of an event planning software
An event management system can help you to save your time and money by planning and managing events in a more systematic way. An all-in-one solution helps you to make faster data-driven decisions and makes the overall process more manageable.
Below are the key benefits of using a robust event planning system:
Automation of critical tasks like email outreach, registration tracking, payment processing, and more provides relief from tedious manual work. It will save your time to focus on more critical aspects.
A streamlined funnel for the online and offline audiences helps to get more targeted profiles and a large number of attendees.
The electronic inviting, digital payment, online registration like processes reduce printing costs.
The participants are updated for the details like agenda, speaker bios, and location on their phones. So, they need not carry printed collaterals while attending the event.
Registration, HR, payment receiving, outreach, and many other aspects will have a streamlined process. As a result, productivity will increase, and costs will reduce.
However, it is vital to choose the right tool to get the best value for your spending. Before buying an event management software, make sure that it contains all the aspects that you'll need for efficient event planning.
Essential features of an event planning system
Customizable Registration Forms
A smooth registration process with correct information shared is the first step towards making the event successful. The software should be able to build customized registration forms with responsive designs. If the game has different tracks, then the software should let the attendees sign up for the sessions they wish to attend. The payment process integration in the registration form and creating the duplicate form for repeating type of event make things more convenient.
Automation
When you plan for a significant event, the basic tasks like scheduling meetings, mail outreach before and after the event, giving approval rights, providing unique visitor IDs, creating & tracking designated tasks, and sending alerts for any delay should be automated through the software. If it can collaborate feature like comments or discussions, then it will be more beneficial.
Data Management
You need to keep the attendee data appropriately organized. When any sudden change happens in the schedule or anything related to the event, you should be able to communicate with all your attendees to update them quickly. The data like registered user names, IDs, session reminders, payments, refunds, and registration fees should be accessible to the related team members to keep all on the same table.
Event Data Reporting
A good event management software provides real-time reporting to track the data in the way you want. There may be hundreds of reporting types available, but you don't need all of them. You can look for some most common report types like budget summaries, registration details, inventory level, email campaigns, different event comparisons, and attendee tracking.
Apps & Support
People today rely more on apps than anything else to gather information related to events, deals, shopping, and more. If you frequently host events, then you should provide an event app to the attendees. In customizable apps, you can add your logo, color, and other branding options to give it your personalized touch. App users can track event updates, speaker information, location details, and even communicate with other participants through discussions. Moreover, a top event planning software provides direct support of an expert who can understand your event details and guide you to leverage the related features of the tool.
Final Words
Even after buying the right web-based event planning software, it is vital to use it in a way that leads to a phenomenal outcome. Create an attractive & straightforward registration template, use the form-building tool to capture only the data that you need, provide an app-tailored event for offering excellent opportunities to participants, and follow the expert's advice to analyze the right data and prioritize various tasks.
Creating and following a robust action plan with the help of the right management tool will help you to ensure the overall success of the event and to make it mesmerizing.