Top 5 Easiest Ways to Speed Up Windows Boot Time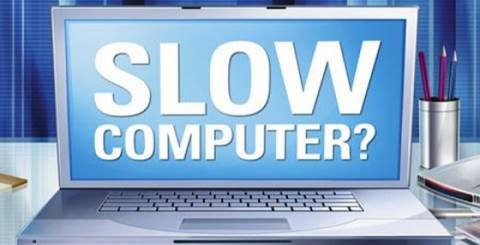 Startup process itself considered as a most cumbersome even when it is running at normal speed with good system speed. In such a case it becomes more problematic when the system displays speed and other performance issues which affect system boot up the process. There are certain reasons which make startup process slow such as accumulation of unnecessary programs and hardware issues etc. You can apply certain tweaks to make your system run faster and smoother no matter you want to speed up windows 7, 10 or any other version. These changes will also improve your startup speed.
Manage startup programs: Many unnecessary programs run at the time of startup which makes it slow and time-consuming.  This is the simplest and most effective way to boost up booting of the system. Remove all unnecessary programs from startup program list to make startup smoother and faster. To do so apply these steps:
If you are Windows Vista, XP, 7 users: Open the start menu and run "MSConfig" and press enter.
If you are Windows 8, 8.1, 10 users: Press Ctrl + Alt +Esc to open Task manager and then go to Startup Tab.
It will open the list of the programs which run at the time of startup. You can simply disable the programs you don't want to run at boot time. This is important to know which programs to be disabled before actually disabling them.
Upgrade system RAM: Installing more RAM to your system always works as an effective way to boost up system speed including boot time. If you are using the comparatively new system, you might not face any RAM issue but with prolonged use many unnecessary programs accumulate with startup process. It makes the system boot up slow and lengthy.
Install good security suite: Installing good anti-malware program can work more as a deterrent against any malware threat which can cause system slow down. It causes slow to boot up time at the same time. This is more of a preventive measure to keep your boot up process smooth and faster. To avert any virus threat, it is advised to install reputed anti-malware program to your system to secure it against any malware attack. It is important to install light weight program so that it can run faster and smoother. Keep your anti-malware software up to date for better performance.
Install SSD: Installing Solid State Drive to a computer can be considered as one of the best upgrades one can make. SSD has super-fast read times to speed up your startup considerably. SSD comes with its own limitations like they are bit expensive and requires certain maintenance still they are best to opt if you want to see considerable change in your system's speed and performance. It will also speed up boot up time of your system.
Upgrade your operating system: If you are facing system slowdown and slow boot up the process even after doing all efforts. Then it is the time to upgrade your operating system to the latest version. Every software upgrade comes with better features and functions to make your system's speed faster. Not every operating system upgrade will necessarily be faster, but certain jumps like from Windows 7 to Windows 8 or 10 makes a difference. This way you can speed up your system's speed and boot time effectively.
Applying above mentioned steps you can boost up speed of your system irrespective of the fact that you are planning to speed up windows XP,7 or any other version. It can improve startup process considerably. These simple steps can help you improve speed and performance of your system.