Surfshark - Fast and Extremely Easy-To-Use VPN Service
If you're looking for a fast VPN service, stop right here. We tested Surfshark - a new VPN on the block and got some impressive results.

Surfshark provides privacy and security online. It creates a virtual encrypted tunnel where your sent and received data is protected against online security threats. Moreover, it helps to bypass geo-blocking - you can access any content despite where in the world you are.
It's a known fact that VPNs usually slow down internet connection because they are packed with heavy encryption to protect your digital lifestyle. However, not all VPNs are created equal.
We tested Surfshark and got astonishing results:
Internet speed without Surfshark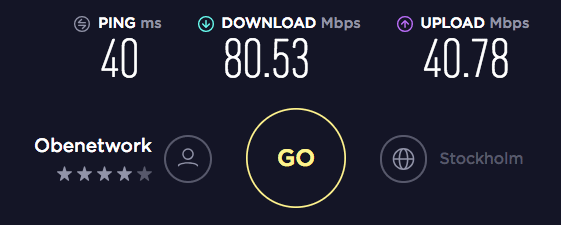 Internet speed connected to Surfshark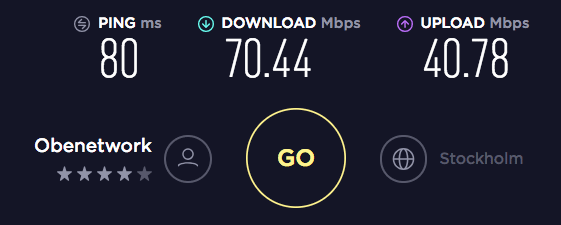 We choose an optimal location but the reduction in speed is only, in practical terms you would barely notice such minimal changes.
As you can see it delivers what they sell - fast VPN service. If you're still in doubt, check the speed for yourself using an online speed test.
Having said that, Surfshark is our choice not only because of its speed. It's the only VPN service to allow unlimited simultaneous connections. Typically, VPN providers allow maximum 6 devices, while Surfshark promises unlimited devices. This feature comes in handy if you don't live alone or have a lot of gadgets that need protection.
Don't let minimal Surfshark's design fool you. The technologists made it easy-to-use on purpose - so anyone can protect themselves online, even those who have zero technical knowledge.
With Surfshark everything is just one click away (i. e. easier to explain to your parents, right?). Surfshark is minimal on the outside but guarantees maximum protection on the inside.
For only a few dollars a month you can get a fast VPN service, protection of multiple devices and a robust VPN package:
A strict no logs policy
OpenVPN, IKEv2 protocols
Zero-knowledge DNS
30-day money back guarantee
IP masking
Unlimited internet
How to set up Surfshark
Go to Surfshark.com, sign up for an account and choose a pricing plan. You can cancel any time, and Surfshark promises a 30-day money back guarantee.
Download Surfshark's extension for Chrome or Firefox or its VPN app for Android. Surfshark VPN apps for iOS, macOS, and Windows are coming soon.
Select the desired location or let Surfshark pick an optimal location for you. If you're using Surfshark to bypass geo-blocking, select the country where you wanted content is available.
Connect and enjoy your online freedom!
To stay private on the web. There are many threats to your security on the internet. Scammers create sophisticated hacking tools, while large internet companies (such as Facebook or Google) think of tricks to get as much of your data as possible. Surfshark protects your internet identity, even if you browse the internet while on a public WiFi.
VPN and Anonymity
There's no such thing as a free meal or complete anonymity on the internet, even when using a VPN service. However, a good VPN has certain features built-in, features that are vital in terms of being quasi-anonymous while surfing the web, as much as technically possible anyway. Some VPNs are better than others, that's the whole point. Hence, when you're looking for a VPN provider, you should know that not all VPNs are created equal, i.e. some are more equal than others. Especially the paid ones compared to free ones. Freebies come with caveats in all circumstances (the free meal thing for example). And no, the best things in life are not free, except if you're not chasing the quality, security and complete transparency. The Internet is full of online threats. Stay safe!