Is It Worth Buying a Used Baby Crib?
Parents often ask that question whether it is safe to buy children used items. The cost of completing a new layette for a baby is high. Crib, mattress, bedding, clothes, baby bath and all the rest of the items needed to maintain hygiene and play with the child. Today we will try to answer the title question, explaining all the advantages and possible risks resulting from the purchase of a used baby crib.
What baby crib should I choose?
When comparing the best baby cribs - used and new, sometimes it is difficult to see differences between them. Especially for these simpler models, without additional frills. Usually, the frame is made of pine wood, painted with brown, white or colorless lacquer. The size of the bed is also standard and is 160x80 cm inside. These sizes also include mattresses on sale. So, should you decide to purchase a used bed and save some money?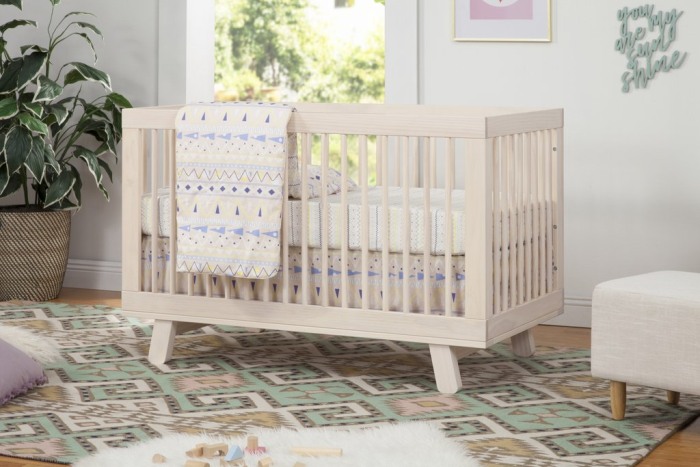 Are second-hand cribs safe?
Not always and not all. Bearing in mind the health and well-being of a toddler, we should not buy used personal items. This also applies to mattresses, which are a great habitat for the development of bacteria and fungi. Mattresses for baby cribs like sponge absorb saliva, urine and other fluids that quickly become a breeding ground for bacteria. Careful cleaning of such a mattress is not possible, therefore, the germs will always be in the middle of it. The only exceptions are used latex mattresses that can be washed safely at high temperatures. For other types of mattresses, you should decide to buy a new one.
On the other hand, hard objects whose surface is smooth and can be easily and thoroughly cleaned and disinfected do not pose a threat to the health of the infant. The crib also falls into these categories, provided that its construction is intact.
Second-hand baby crib – pay attention to details
If you have decided to buy a used baby crib, you should check them point by point, in accordance with our checklist.
Check if the baby crib is complete - there should be no missing items in the crib - both those supporting and filling the side walls. The number of rungs must match, otherwise, there will be wide spaces through which the child may fall out or chock the head.
Make sure that the crib has no sharp elements - you need to be sure that the edges of the bed are rounded, and no splinters sticking out of the wood. If you find places that can be dangerous for a child's delicate skin, they should be sanded with sandpaper and then secured with a layer of ecological varnish.
Take a look at the bolts and nuts - the reliability of the whole structure depends on it. The bolts must not have damaged threads and should be complete. Also, the holes in wooden elements should not be excessively worn - the screw should screw into the wood with slight resistance, and after inserting the nut, the two elements should form a stiff whole.
Check how second-hand baby crib smells like - if the crib was renewed, it should be done with the help of water paints. Oil and phthalic paints can, however, remain an irritating odor. In this situation, the only solution is to remove all paint from all elements and re-paint or search for another bed.
The choice is never simple and obvious. Sometimes, however, money is important and not every parent can afford new equipment for his newborn, especially that some baby crib models are really expensive. I hope this article will help you choose.