Does your Baby have a Torticollis?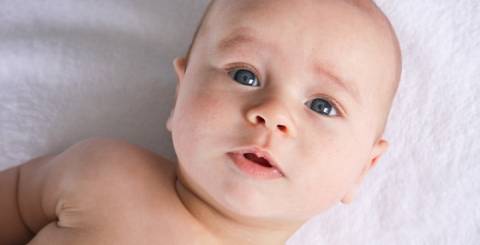 There are many causes of baby torticollis but the important thing is to know how to deal with it so that it does not become a threat. Some babies can have torticollis due to hereditary problems, due to a bad position in the womb before birth, due to the stress suffered on their neck during vaginal delivery, due to poor posture...
The stretching and positioning exercises that you will do on your infant baby will be the most likely treatment for congenital muscular torticollis.
You should learn and feel comfortable with performing these exercises before leaving the physiotherapist because this way you can work them carefully at home, following the advice of the professional. It is also advisable to involve your child in movements to the side that do not usually rotate the neck casually.
For example, if he has difficulty turning his head to the left, you can try putting him on the changing table and staying to the left yourself. You can also do this by putting him in his crib.
He always has to turn his head to the left to see you. It is important to note that neck muscles tend to develop faster when babies spend a lot of time lying on their stomachs. An orthopedic surgeon or a physiotherapist is the professional that your pediatrician will refer you if your baby does have torticollis.
Try this if your child has a stiff neck or baby torticollis:
Non-surgical treatment
There are many simple ways to stretch and develop weak muscles in a child with torticollis that your pediatrician or child physical therapist will teach you. For example, the proper ways to hold him while you feed him is important, as well as the specific ways to place him in his crib to encourage movement in the direction of work will also be important.
If you follow the professional's instructions correctly, recovery could occur in two months or between 6 to 12 months in more serious cases.
Physiotherapy
Physical therapy for the treatment of torticollis involves taking stock of your baby's motor skills and evaluating the movements of his neck, arms, and legs.
Your child's physical therapist will teach you different bending and stretching exercises to help strengthen your neck muscles. A home exercise program usually involves active and passive bending and stretching movements during play and sleep to promote symmetrical movement.
The success of the exercise program depends on how early you start treatment, parental commitment, and the severity of the muscle damage or the presence of a tight muscle knot. Very high success rates have been recorded and it is important to follow the strict instructions of the physical therapist.
Placing the baby on her tummy
This involves placing the baby on his stomach on a blanket or soft surface and putting toys in front of him, this will motivate him to pick them up. You can also play with the toys and try to get their attention to move their neck naturally. The goal is to encourage you to lift your head and take whatever action you can to help strengthen your neck muscles.
Surgical treatment
In some cases, physical therapy alone for the treatment of torticollis may not be enough to provide full recovery in the baby. Your pediatrician may advise you to see an orthopedic surgeon if at 18 months the baby still has weak neck muscles and the discomfort continues.
It is always preferable to exhaust all recovery resources through physical therapy before opting for surgery. Surgical operations can help lengthen the muscles for a full recovery.
When do you have to see your doctor?
If symptoms do not improve with treatment or new symptoms develop and your child feels increasingly upset or has new symptoms, you will need to see your doctor as soon as possible to assess the situation your little one is in.
Torticollis that develops due to illness or injury can be very serious. If this occurs or you think it is getting worse, seek medical help immediately.