How to Update Outdated Drivers in Windows 10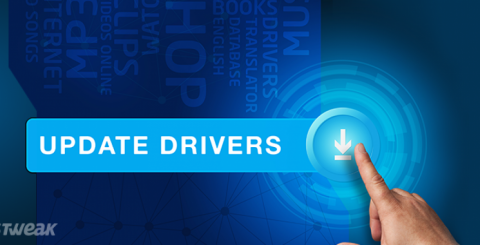 Drivers on the computer are the essential software tools which help Windows operating system to interact with system's hardware devices. Thus, it becomes important to keep these drivers updated all the time for improved system performance. Let's have a look at ways to keep your drivers updated on your Windows 10 system.
Update outdated drivers in Windows 10 using Device Manager tool:
Device Manager allows you to find and check all devices (such as monitors, network adapters, printers and video cards etc.) on your system and their relevant drivers and updates in simple steps. It is likely that you already have the updated drivers on your system automatically despite that if you find any driver outdated on your system you can update it by going to Device Manager or reinstalling it. To update your outdated drivers on Windows 10 through Device Manager follow these steps.
Go to Start menu and type "Device Manager" in the Run box and press enter.
Select the Device Manager from given options.
Expand one of the categories from given options to find the name of the device you want to update and right-click (or tap and hold) on it. Select Update Driver from here. For example, if you want to update graphics cards then you need to go to Display Adapters category, right-click on the graphics card and select Update Driver.
Now select "Search automatically for updated driver software", it will help you find updates automatically.
Reboot your system for the changes to take place.
If the system doesn't display or find a new driver, then try to update it from device manufacturer's website and follow the instructions.
You can try these steps to manually update the outdated drivers on the system easily. But it has some limitations while updating manually as you may miss some critical update or you may not update drivers aptly. This issue can be avoided by using driver updater apps which help you update your drivers automatically on your system. One such tool is Advanced Driver Updater which is one of the best driver updater software which offers instant and accurate results. Let's have a look at its features and how it works.
Advanced Driver Updater:
This is one of the finest software available to update your outdated drivers instantly on your system. It scans and finds your system to find outdated drivers and update them automatically. It is designed to deliver efficient results and to speed up your system performance by improving the performance of your drivers. It installs all recent updates to your drivers so that they perform efficiently. During the process, it searches and find all recent driver updates on the Internet and installs them on your system. Using this tool, you can see the visible difference in your system driver's performance and to your system as a whole. It offers various useful features and functions, let's discuss some of them here.
Update Outdated Drivers:
This is the primary function of the app as it helps you find and update all outdated drivers on your system. It scans download and installs all latest drivers automatically on your system to improve overall system performance.
Driver Exclusion List:
It offers Driver Exclusion List feature to exclude any driver which you may feel can create an issue and instability due to compatibility issue. It happens sometimes that certain drivers don't support and work they are intended to be, thus you can put them into exclusion list to avoid trouble caused by them while updating system drivers. Once you put any driver to exclusion list it will not be added to future scans and will not be updated further.
Backup and Restore:
This is one of the best features of the app as it allows you to take backup of your drivers for future reference. It gives you better control over your installed drivers. You can select either full or selective backup of your system drivers as per your needs and restore them anytime you want.
Scheduled Driver Scan:
This is another useful function of the app as it allows you to schedule regular scans and updates on your computer. As hardware manufacturers release new updates of drivers on regular intervals it becomes important to have such an app on the system to keep the drivers updated and well performing.
Full compatibility with the latest operating system:
It is designed to support all Windows versions. As your system requires different drivers for different versions of operating system, it selects and installs right driver updates on your system as per system configuration.
How does it work?
Download and launch the app.
Click on Start Scan button to initiate the scanning process of your existing drivers.
The app will furnish a detailed report here about all outdated driver on your system.
Click on Update All button to instantly update all drivers on your system.
Keeping updated drivers on your system can help you improve system speed and performance. In such a situation, driver updater apps work efficiently to keep your driver's performance well. Using these tools, you can save your valuable time and reduce the manual efforts.