The Dental Troubles of a Mum or How I Made My Kid to Become Toothbrush-Friendly
They say to introduce your child to dental hygiene from a very, very young age - as early as he or she becomes 6 months old. Yes, as soon as the two front rabbitlike white pearls show up in your baby's mouth, experts insist that you should start rubbing them clean with oral baby swabs twice a day. You can do this even before the very first tooth has appeared, as it is crucial to clean the baby gums daily, too.
 I had been following the advice of the professionals in making sure that my boy's oral health was up to scratch throughout his toddler's years without a hitch. We went through an array of massaging, training and first toothbrushes, flossing tools and what not. We played games, used the hourglass sand timer, you name it until he hit the age of seven.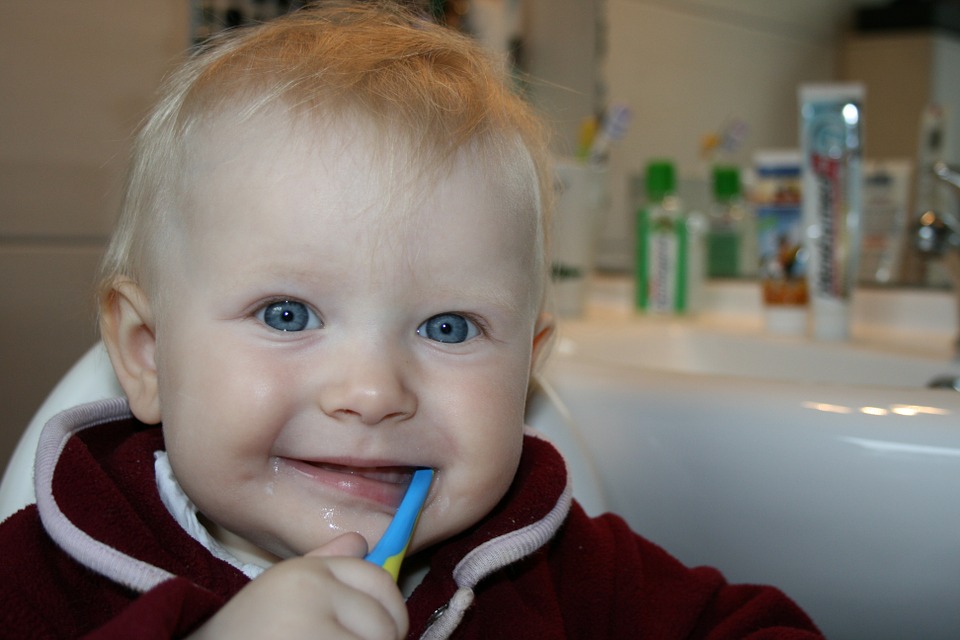 The important first seven years in a child's life that so much had been written and talked about, together with all the good healthy habits, which I tried to instill, all of this went out of the window. And it seemed that this happened overnight.
 My son simply neglected everything he had learned about taking care of his teeth. He regularly skipped brushing them before bedtime, often told me fibs that he had done it, blowing fresh proofs, that smelled of toothpaste, in my face. He carried on indulging on sweet treats after dinner, yes, homemade, but still sugary. He moaned or made excuses about how tired he was in the evening and promised to clean his teeth in the morning for longer.
 Oh, did I not try everything? There were the threats, at first, replaced by the star stickers and the weekly prizes, if he did well in this cumbersome for his task.
 I gave him examples from the animal world. I talked about how even wild beasts made sure their teeth were clean. I attempted to explain in a simplified manner to him what cleaning symbiosis meant. We watched a documentary together, where we saw how zookeepers clean the lion's teeth.
 I went on asking him about what would happen if we stopped changing and washing our clothes, if we did not shower, ate from dirty plates or did not call some professionals to deep clean our carpets twice a year. He was not impressed but carried on stubbornly with his little tricks.
 One day, I gave him one of my favorite children's book - "Karius and Bactus" by the Norwegian writer Thorbjørn Egner. For those, who have not read it or do not remember it… It is about two trolls, who live in Jen's mouth. Jen is a little boy, who hates brushing his teeth. Karius and Bactus, on the other hand, feel over the moon to be living in a place, where the feast on chocolate cakes, cookies, and other treats never ends. So they make a residence for themselves in the boy's mouth by knocking holes out in Jen's teeth with their little hammers. The book, published in 1949, revolutionized dental health at the time. Unfortunately, it did not revolutionize my son's unhealthy habits.
 And then, his first ever dental treatment came into view and shook his little world. The fear and anxiety, which engulfed him prior to the visit at the dentist surgery, were overwhelming even for me. In the big scary dental chair, he enquired with a feeble voice about what happened to Jen from the book, when he went to see his dentist.
 I smiled, holding his hand in reassurance, and told him that as soon as Jen started brushing his teeth every day, Karius and Bactus went to sea on a raft to look for another naughty boy, who had a sweet tooth but hated cleaning his teeth.
 I had no problems with my boy ever since!