The Caveman and Paleo Diet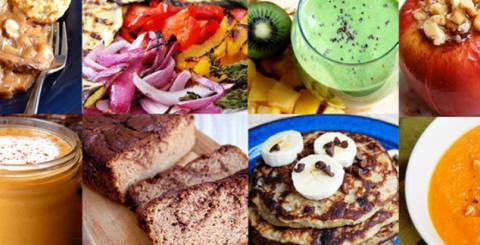 Caveman Diet
You may have heard people talking about the caveman diet or the paleo diet but aren't sure exactly what they are. They're both the same thing, and they're a diet that is focused around getting back in touch with our more ferocious ancestors: the cavemen of the Paleolithic era. So much in today's society is questionable: packaged food that lasts for years, chemicals you've never heard of, and all sorts of other highly processed foodstuffs that has made society fatter than how we used to be. The diet eschews all of this and brings its practitioners back to the basics.
Essentially, going paleo means eating only what the cavemen would have access to, which are things like meat, eggs, vegetables, some nuts, and fruit. If it's something that's been processed and will last ages without spoiling, cavemen wouldn't have eaten it.
Why go through all this trouble? It is a great protein-rich diet that will help its practitioners shed pounds of fat and promote great health. Let's take a closer look and see what you can and can't eat while on the caveman diet.
 
The Basics
Meat
Eggs
Vegetables
Some Fruit
Some Nuts
Healthy oils
Meat
Lean meat is the cornerstone of the paleo diet. It's rich in protein and low in fat. It's hard to go wrong with meat, but make sure to limit the salt and any additives. Chicken is great, but battered and fried chicken not so much. Fish is a great source of protein as well. Let's take a closer look and see what all types of meat there is for you to enjoy:
Beef
Chicken
Pork
Lamb
Goat
Turkey
Bacon
Venison
Seafood
Salmon
Jerky
Bass fish
Crab
Ribs
Eggs
Virtually any type of egg is fine. It's one of the finest breakfast foods and can be used in a variety of ways. Making a nice omelet with meat and vegetables is a fantastic way to start the day.
 
Vegetables
When it comes to vegetables, there's not really any limit. While all vegetables are great, some of the following are even better:
Peppers
Asparagus
Broccoli
Spinach
Carrots
Kale
Cauliflower
Fruit
When it comes to fruit, the best is berries. Fruit is a big source of sugar, so you don't want to go as crazy on it as you do things such as the meat and vegetables, but they're still an important part of your diet. Some great fruit options include the following:
Blueberries
Strawberries
Raspberries
Blackberries
Apples
Watermelon
Nuts
When you think of cavemen, you think of hunting, fishing, picking berries, and lastly, foresting for nuts. They're a great source of protein, but make sure to stay away from legumes such as peanuts. Some awesome nuts include the following:
Walnuts
Brazil Nuts
Macadamia Nuts
Hazelnuts
Pistachios
Coconuts
Oils
Another thing to keep in mind is that oils are fine on the paleo diet. It's important to remember that this is for the healthier options such as olive oil or coconut oil. Try to avoid any oils that have been refined, such as canola oil.
 
What to Avoid
Things that you want to stay away from on the paleo diet include any dairy products, salt, potatoes, refined sugars, and wheat products. You also want to stay away from legumes such as beans and peanuts.
While changing your diet can first be a hassle, sticking with it for a few months and getting into the rhythm of knowing what to buy and how often to buy it at the store and how to cook a variety of recipes with the basic ingredients will set yourself up for a very healthy life.