Benefits Of Amla Juice For Skin – Amazing Home Beauty Tips
Are you aware about the amazing benefits of Amla for a healthy skin? Well for all the lovely ladies there is no need to spend lot more money on the beauty products. Solution is – Amla or Indian gooseberry which is famous for its benefits for overall health, skin and hair.  Scientific name of Amla is Phyllanthus emblica and also by other names like known as Emblic myrobalan or Myrobalan. It is an edible fruit with sour pungent taste and another amazing thing about this fruit is you can consume it as yummy pickles, murabbas, chutneys and delicious jams.  Amla offers the various health benefits especially for skin health.
Amla is a rich source of antioxidants which reduces the oxidative stress in the body and also slows down the degradation of collagen. Moreover Amla is loaded with vitamin c and works as a magic for skin.  Thus Amla helps to maintain the elasticity of skin and keeps skin youthful. Let's see the benefits of Amla juice for skin and amazing home beauty tips in detail.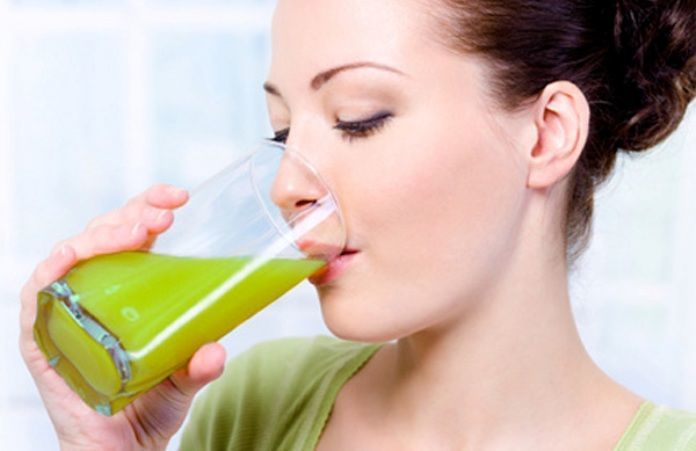 Benefits of Amla Juice for Skin
Anti-ageing properties:
Amla juice is very useful to maintain youthful skin due to a rich source of antioxidants. Vitamin C present in Amla juice helps to maintain skin young for longer times. So the regular intake of Amla juice delays the signs of premature aging like wrinkles, fine lines and dark spots.
Lightens Complexion:
Being rich in the antioxidants and vitamin C Amla helps to lighten skin and gives a natural glow to skin. Drinking the Amla juice mixed along with honey or applying it as a face pack is quite effective for the brighter and lighter complexion. Furthermore it also helps to keep skin free from blemishes.
Good for acne and pimples: Amla juice is best for the treatment of acne and pimple scars. Application of paste on the face made from Amla for at least 15 minutes is very effective in healing of pimples and acnes. Moreover it has the antimicrobial activities and fights against the skin infections. It is also a natural blood purifier so drinking the Amla juice on daily basis helps to maintain a clear and flawless skin.
Pigmentation Reduction:
To maintain a flawless and glowing skin, daily consumption of Amla juice is known to be very effective. Amla juice reduces the pigmentation and brightens the skin. One can also apply Amla juice on face with a cotton and rinse off after few minutes. But keep your eyes shut while doing this procedure. Repeating it regularly is quite effective to lighten the pigmentation and marks.
Exfoliates the Skin:
Amla juice is exfoliant thus helps to remove dead skin cells. Both Ingestion and external application are good to clean the skin. But for sensitive skin, dilute the Amla juice with water before application.
Tightens Skin:
Amla juice helps to tone and tighten the skin. As Amla juice is rich in the vitamin c which helps to enhance the collagen cells production in skin. Hence it helps to make the skin supple, soft and youthful as well as tightens and tones skin.
Cure oily skin:
Use of Amla is very good for oily skin.  Application of a face mask made by mixing the Amla powder and rose water is good for oily skin.  This face mask will provide you lighter, brighter and healthy skin.
Damaged tissue repair:
Amla juice is packed with the healing properties due to the presence of antioxidants and vitamin C. Thus it is quite effective in the repair of damaged tissues and provides a healthy and clear skin.  Amla is also good to resolve the problem of dry and scaly skin.
Benefits of Amla for hair problems:
Strengthens Hair:
Amla juice is considered as a hair tonic as it helps to maintain the hair healthy and strong. It also strengthens   hair follicles and promotes the hair growth. It is also known to be quite effective to reduce the hair fall.
Directions to use
Apply a mixture of Amla and lemon juice on scalp for 25-30 minutes.   Rinse off it with warm water. This home remedy is quite in the strengthening of   hair from roots and also makes hair shinier.
Prevents Premature Graying of hair
Being rich in anti-oxidants and vitamin C, Amla is quite good to prevent premature graying of hair. It is also good to improve the pigmentation and color of hair and makes hair darker and thicker
Dandruff treatment:
Daily consumption of Amla juice is quite effective to resolve the problem of dandruff. Moreover drinking Amla juice regularly also helps to prevent the deposition of dandruff on scalp.
Good Conditioner:
Amla juice is a good conditioner for dry and rough hair.  It helps to provide the smooth and healthy hair.
Directions to use
Mix 2 tablespoon of Amla juice with henna.
Apply it on hair for at least one hour.
Alternatively you can use it as a hair wash which is to add extra shine and bounce in hair.
Scalp Cleanser: Amla is also good to nourish and clean the scalp.
Directions to use
Mix Amla juice with an egg, beat it.
Massage hair with this mixture.
Amla juice will mask the smell of eggs and provide you with shiny, silky and squeaky clean nourished scalp.