What You Should Think Before Traveling to USA?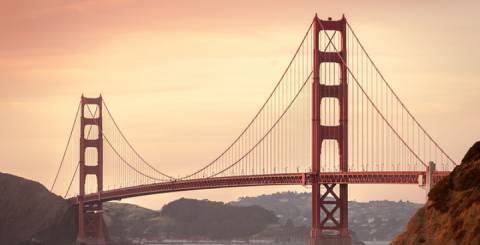 To plan your vacation in a relaxed way: hectic, stress and excitement do not have to be. With this checklist, you will not forget anything and fly carefree into the holidays.
It is not long until the Christmas holidays. The wintertime is also considered long-distance travel time. Especially when traveling to other continents, a lot of things have to be done. So that nothing is forgotten, we have put together a checklist. We have shared the most notable ten points so that the holiday can begin carefree.
1. Information
Travel guides belong in every holiday luggage. Besides, they are good sources to inform themselves in advance about climate, clothing, and customs. Practical are digital travel guides that can be downloaded for almost all countries as an app on the smartphone. During a road trip, it is essential to check in advance whether the holiday destination is stored in the navigation system and the road map is still up-to-date.
2. Travel documents
If you want to avoid the entry and the exit problems, the identity card or passport should be valid for at least three months after the end of the journey. If a visa is required, it should be requested in good time at the respective consulate. Visa issuance can take anywhere from ten days to several weeks, depending on the destination.
To visit the USA for tourism or certain business activities, visitors can use the Electronic System for Travel Authorization / ESTA Visa application. This is a great way to speed up the process, which usually takes a long time for the regular visa. However, there are different ESTA US travel requirements that need to be reviewed.
3. Driver's license
Frequently travelers want to explore their holiday country by rental car. In many countries outside the EU, German citizens require an international driving license from the renowned providers, which can be applied for at the driving license office in the place of residence. Owners of older driver's licenses in paper form should allow for a processing time of up to four weeks. For example, major automobile clubs provide information.
4. Money
For credit and debit cards, travelers should check the validity period before they travel. Who exchanges cash in the foreign currency, should also order small change at the bank to have on arrival enough small change for the taxi ride or tip ready. Secure means of payment are also traveler's checks, which can be requested before departure at their own bank.
5. Insurance
With health insurance abroad, vacationers are insured in case of illness or accident. Annual health insurance is already lockable for around ten euros per person. It should be noted that insurance includes medical repatriation. Travel cancellation insurance is recommended if holidaymakers need to return home quickly. Not mandatory, however, is baggage insurance.
6. First Aid Kit
A well-stocked first-aid kit includes headache meds, diarrhea, constipation, stomach problems, nontoxic travel pills, an ointment and a disinfectant spray. In addition, patches and bandages, salves for sunburn and insect bites are recommended.
7. Absence
To prevent the mailbox from overflowing while on vacation, travelers should either ask a trusted person to empty it regularly or apply for mailing. It is also advisable to unsubscribe from the daily newspaper in good time - this also saves money. Cute neighbors or friends like to take care of plants and pets. If the latter is not traveling, a place in an animal board is an option.
8. Health
When traveling to exotic countries, vaccination is important. Collect the information on international vaccination regulations. It is highly recommended going to the doctor no later than six weeks before departure. Those who regularly take medication should plan for the duration of the holiday so that there is no traffic jam.
9. Accessibility
Surfing and phoning over the respective mobile network of the holiday country can be expensive. Therefore, it is advisable to inquire in advance with his provider on international tariffs. Unlike within the EU, long-haul destinations have no legal restrictions on costs.
10. Emergency
In order to be reachable in urgent cases, the address and telephone number of the accommodation should be left with friends, family or neighbors. In addition, make copies of all travel documents and identity card or passport. Because if the originals are lost or even stolen, it is easier to get a replacement.