SEO v/s Local SEO: Are They Really Different?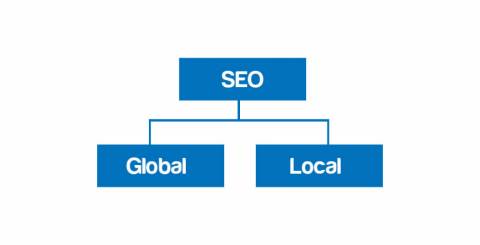 https://www.aarnasystems.com/blog/wp-content/uploads/2016/10/LocalVsGlobal.jpg
Whenever people want to buy anything, they usually would begin by looking up for the product or service online. This is when SEO can make a difference. If your website is well optimized it will appear at the top of Google search results. This way potential buyers who are looking for something specific can come across your business if their search keywords match to what you sell. But what if you are a physical store who wants to boost traffic for your store and attract the right customers? This is when local SEO will come to your rescue. To answer the question- is local SEO different from traditional, organic search optimization? Yes! These are two different concepts. In this article we will focus on both of these concepts so that by the end, you can figure out which one is best suited for your business.
Know the Difference: SEO v/s Local SEO
Although the main aim of both Local SEO and traditional SEO is to boost the online presence of a business, there are certain unique features exclusive to each. While traditional SEO allows you to improve your sites visitbiluty, local SEO focuses more on helping your business connect with potential customers in your territory. With the help of local SEO, your business can connect with searchers in your area. Local SEO is best for businesses who have their main focus in attracting local customers. When it comes to a small business, there is nothing as effective as a local SEO strategy. If your business isn't optimized locally, you are missing out on a great opportunity to connect to an audience who can turn into leads. 
What makes Local SEO Special?
Local SEO has its own way of promoting a business and its products. Here are some of the main features of local SEO. 
Optimizing GMB
Google My Business is one of the most important google ranking factors for a local business. GMB portrays the authenticity of a business. This way Google can verify your business and your business will appeal on a coveted side box with details regarding the working hours of your company as well as your contact information. Google reviews is also an important part of GMB which allows potential customers to read what people have to say about your business. 
Optimizing URL, Meta and Content 
When it comes to content, local SEO ensures that the content is optimized as per geographical keywords. These high search volume keywords will also be incorporated in the meta, title and the body of a web page. When local SEO targets geographical keywords it gives your business to appear on top when a local customer is looking for products relevant to your business. For example, if your business sells plywood in Virginia then with the help of local SEO, whenever a user looks up for ' plywood in virginia' your business will automatically appear in their search results.
Add Location to Various Pages
If you are a local business serving in different local areas, the local SE) will optimize different website pages accordingly. Each page can have a unique description and service details as well as contact information so that the customer can reach out to you directly. A good local SEO service provider such as Renaissance Marketing will curate unique content for each page to avoid duplication issues. It is also ideal to add a location map to your website so that the customers can easily navigate your store. 
Take your business to new height with local SEO by reaching the right customers. Get in touch with a professional digital marketing company today!