5 SEO Tips to Secure Better Rankings for Your Website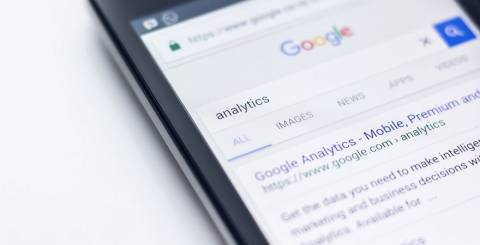 https://unsplash.com/photos/yeB9jDmHm6M
With more and more businesses going online, the competition is increasing rapidly. It doesn't matter if you run a salon down the street or a full-scale web development agency, it's crucial to optimize your online presence to get more traffic from the target audience. One of the ways to achieve this goal is to optimize your website using the right SEO practices. SEO (Search Engine Optimization) will help you optimize your website's elements and make it search engine friendly. 
With the right SEO plan, you can easily outrank your competitors and generate qualified leads at the same time. However, performing SEO is not an easy task. Why? Because SEO practices are changing every day. Tricks that used to work earlier will not deliver the same results anymore. This is why it's always a better choice to look for a professional Enterprise SEO company to optimize your website.  
But, that doesn't mean you can't perform SEO on your own. Here are a few effective tips that'll help you get started with SEO and optimize your website to secure top positions in Google SERP. 
1. Publish High-Quality Content on Your Website
Content is the most crucial ranking factor Google utilizes to rank websites. If your website lacks high-quality content, you won't be able to rank on the first page of Google search results. This is the reason why every SEO expert starts with optimizing the content on the website. 
To do this, you can publish content that contains the target keywords and also resolves the searcher's intent. Instead of writing what you want to share, do some research and find out what your target customers are searching for. 
You can use different tools such as Ahrefs and Google Keyword Planner to do the job. Once you know what your customers usually search for, it'll become much easier to craft intent-based & engaging content.
2. Optimize Your Website's Loading Speed
Improving the loading speed of a website is one of the most effective methods to improve its usability and make it search-engine friendly at the same time. People are more likely to browse a website that loads quickly. The general thumb rule says that all your web pages should load within 3 seconds. 
So, fire up your laptop and check how long it takes for your website to load. If it's taking more than 3 seconds, go ahead and remove all the elements that might be slowing down the website. Alternatively, you can also hire an SEO agency to have experts optimize your website's loading speed.  
3. Acquire High-Quality Backlinks
Believe it or not, but backlinks play a major role in improving the rankings of a website. Without backlinks, you can't expect to secure a position on the first page of Google search results. In saying that, however, it's also crucial to focus on getting backlinks from high-authority domains as nowadays guest posting services are the best way of getting the quality link in quick time.. These types of backlinks will improve your website's overall domain authority and Google will eventually push it to the top search results. 
You can follow different tricks to acquire high-quality backlinks. However, publishing guest posts on a high-authority domain is the most effective way to improve your backlink profile. 
You can look for professional guest posting services and the professionals will handle the entire process on their own. Apart from helping you secure a quality backlink, guest posting will also give your company the desired brand exposure. 
4. Optimize Your Website for Mobile Users
Mobile traffic is growing rapidly. More and more users rely on their smartphones to locate nearby services. In fact, even Google has started considering mobile-friendliness as one of the crucial rankings factors. This means that if your website isn't optimized for mobile users, it won't rank higher, even on the desktop. 
To optimize your website for mobile, you can start by choosing a responsive theme. Such themes are tailored to automatically adjust the dimensions according to the screen size. This means your website will deliver the same browsing experience across all devices with a responsive theme. 
5. Utilize Social Media
Social Media can be a great tool to establish brand authority and attract traffic to your website at the same time. Start by optimizing your social media handles by switching to business accounts and adding relevant brand information. If you're on Instagram, make sure to write a well-optimized Bio and also add your website URL at the end. 
Then, regularly publish content on your social media handles. The more consistent you are on social media, the easier it'll become to engage your target audience and get website traffic. If you don't have the time, you can also hire an SEO company to manage your social media handles. . 
Such companies have professional SMMs (Social Media Managers) who know how to optimize social media for better customer interaction. 
So, that concludes our quick guide on how you optimize your website to acquire better rankings in Google SERP. Follow these tricks and you'll be able to climb the search engine ladder without any hassle.