Prepare Your Home For Winter 2018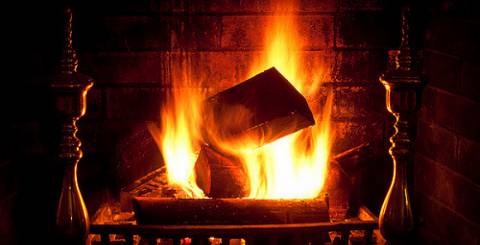 Over the last couple of days, we've seen some particularly artic conditions come to the UK. In some parts of the country, it's predicted that the temperature could drop as low as -10 degrees Celsius, causing widespread disruption to schools and travel networks. It's easy enough to wrap up in your warm winter coat and pull on a woolly hat, but doing the same for your home is a different undertaking altogether. Here's how to ensure your home is ready for what's looking to be a bitterly cold winter season.
Heat Loss
As any homeowner can attest to, warming your home is an expensive business. Whether you're working from a gas boiler or electric heaters, bringing up the temperature in a house is sore on the wallet. One of the most costly aspects of heating your home comes from the heat loss that many homes experience. You can use heat loss calculators to find out how much is lost through poor insulation, single glazing windows, and poor quality doors. Working to make your house more energy efficient can keep you warm and save you a significant amount of money.
Plumping Preparation
When water freezes, it expands into ice. If you're unlucky to have old internal pipes in your home, these can be under intense strain in a cold snap. It only has to happen in your home once for you to be fully aware of it, but burst pipes are a horrible thing to have to deal with. The best way to be prepared for this is to ensure that your plumbing system is up to date with insulated pipes, and also know where to find your house's stopcock, should the pipes burst.
Functional Boiler
Staying on the plumbing side of things, we all know that the boiler packing up in the middle of December is the stuff of nightmares. This typically happens with well used, older units. Parts can become worn out with wear and tear, and the changes in temperature can aggravate existing problems. Sometimes it can be a valuable exercise to get a plumber out to give your current boiler a service in the autumn, to highlight any potential problems before they take you by surprise.
Be Prepared for the Worst
Many of the things to look at above are preventative measures and should keep you in good stead if the mercury continues to drop over the next month or two. The truth is that some things can take you completely by surprise, and the weather can take hold in many ways. The last time there was a severe winter in the UK was 2010, and some homes lost power in the midst of heaving snowfall. If this happens again, having an emergency kit to hand and knowledge of how to rewire plugs if your fuses go can be the best preparation you can have.
There's no way of telling how cold this winter is going to be, but having adequate preparations in place will ensure that you're not caught out by the next cold snap. The chilly conditions are likely to affect those who own homes that were built over 50 years ago. These dwellings are from a time before loft and wall cavity insulation, and double glazing was fitted to homes as standard.
As mentioned above, anything you can do during the summer months to make your home more energy efficient is a worthwhile investment. These updates won't just save you money on your heating bill whenever winter comes around, they will also add value to your home and get you a better price should you be thinking of selling in the coming years.