Keep Skin Healthy in Winters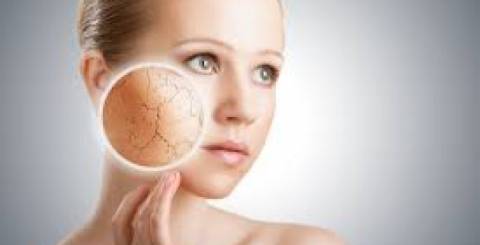 Dry winter air can cause havoc on the skin, leaving it dry, itchy, and irritated. It is, therefore, necessary to keep the skin hydrated during winters. The skin care regimen starts by identifying the problem and working on it to acquire a healthy looking skin.
How to prevent dry winter skin?
Moisturizing- During winters, the skin starts to lose the natural oil and moisture, making the skin flaky and dry. It is necessary to use moisturizers with mineral oil, or glycerin to keep the skin hydrated. Use a moisturizer several times a day to keep the skin hydrated.
Cleansing- It is necessary to use a good cleanser before putting on a moisturizer to remove dirt from the skin. There are various options available, like honey and almond cleanser, Green Tea Cleanser, papaya extract cleanser, etc. Cleansers with natural extracts are the best suited for all skin-types and keeps the skin hydrated. Choosing a wrong cleanser can lead to irritation on the skin. Therefore, it is important to choose a cleanser according to the skin type.
Scrubbing- One should always limit scrubbing to once or twice a week and use a mild product during winters.
Face pack- Applying home-made face pack can help to prevent itchy dry skin. Using ingredients like honey, buttermilk, avocado, yogurt, olive and aloe Vera oil can moisturize the skin and keep it looking healthy during winters.
Glycerin- Glycerin is used to solve various dry skin problems during winters and it is easily available. It acts as a natural moisturizer and helps to restore hydration of the skin, making it soft and supple.
Coconut oil- Coconut oil provides moisture to the skin naturally as it is rich in fatty acids and prevents moisture loss. During winters, applying coconut oil before going to bed helps to prevent dry and flaky skin.
Humidity- The humidity level falls with the temperature. The loss of moisture and humidity can make the skin dry and itchy. Therefore, in order to keep the skin healthy, one must put moisture back in the air by using a humidifier in the rooms.
Hot showers- The hot water dries out the skin and strips off the natural oil, making the skin dry and flaky. Therefore, it is necessary to avoid taking hot water showers. Instead, using lukewarm water while bathing saves the risk of making the skin dry.
Apply sunscreen- The risk of skin getting affected by the UV rays is high during winters. It is necessary to apply a good sunscreen with SPF 15 or more in order to protect the skin during cold, dreary days in winter.
Stay hydrated- In order to prevent dry skin; one must drink lots of water every day. This makes the skin look supple and fresh during winters.
Diet- Taking a diet rich in omega-3 or omega-6 fatty acids, such as fish oil can help to prevent dry skin during winters. Moreover, it is important to include fresh fruits and juices in the diet which is rich in vitamins A and E to keep the skin healthy.
Makeup- One should avoid damp makeup as it leads to clogging up the pores. Moreover, during winters it is important to apply a moisturizer before applying the makeup to prevent dry skin. It should be kept in mind that the makeup should not be left on the skin overnight as it can clog the pores and can make the skin more flaky and dry. 
During winters, the skin can become dry and flaky. Therefore, it is necessary to keep it hydrated by drinking lots of water and using products with natural extracts which are suited for all skin-types. One can even consult a professional dermatologist in the case of any skin problem.