Important Tips for Driving Growth via Online Job Portals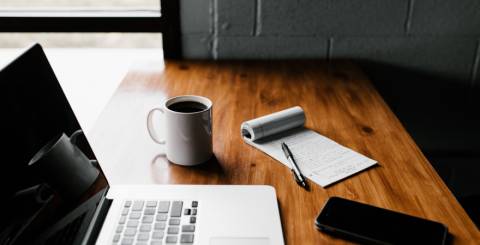 Gone are the days when a company seeking employees would put out ads in newspapers, magazines, and more to find the right candidate. No, sir; the evolution and advancement of technology have had several far-reaching ramifications for how companies now recruit and fill up available positions in their business. And while there are a plethora of resources and solutions out there in the market to assist recruiters' endeavors, there is one concept in particular that has emerged as a clear favorite: Job portals. Also referred to as job sites or job boards, these are technically defined as a platform where companies can post their requirements.
But is that all there is to job portals? Is the mere ability to advertise jobs on a platform all that makes job portals such a mightily widespread phenomenon? Nope. Quite frankly, that is merely a definition of what job portals are; what they do and the bigger purpose they serve is much more extensive than one would imagine. Today, they are deemed to be a quintessential part of any entity that is seeking to hire resources and the entire process for it. And when one puts job portals to use just as they are meant to, i.e., with careful analysis and planning, they can reap benefits, such as identifying highly talented candidates, cutting down costs, and more. It, in turn, serves to enhance the overall quality of the company's hiring process, making it better in a whole lot of distinctive ways.
Here are some of the many ways job portals deliver unparalleled value to any organization that is wise enough to embrace them.
    1. Source skilled candidates: No matter how big or small an organization, the fact remains that everyone wants the best possible candidates. Unfortunately, that can prove to be quite a challenging endeavor. Here job portals prove to be an excellent resource since signing up for them requires candidates to upload their resumes. Long story short, companies gain access to a vast sea of candidates, i.e., an extensive talent pool.
    2. Draw attention to the company: Today, a company also needs to woo candidates as much as candidates need to convince prospective employers of their worth. For companies, the first way to do that is to set up a tailored page on job portals. Job portals offer the ability to employ a variety of media to help companies paint the most charming story about the organization, the business, and more.
    3. Create engaging job posts: Another crucial point to consider while trying to find skilled employees is an intriguing job description. Job portals help companies do exactly that, encouraging recruiters to provide precise details, such as job title, and more. They also ensure companies include all the necessary information in the post, such as the requisite skills, key responsibilities, and more. Such clarity then helps encourage candidates to apply for such jobs.
    4. Enhance productivity: As mentioned above, job portals are a fundamental part of the hiring process. To that end, besides assisting with sourcing resumes, and more, they also help companies enhance productivity in their HR departments. It is achieved with assistance from tools that offer several functionalities and features, like easing the process of posting on multiple websites, and more. 
    5. Ease interview process: The hiring process is extensive and involves quite a lot of steps, including interviews. Job portals help make that smooth as well, by things like extending interview invitations with all the necessary information to shortlisted candidates, keeping employers updated about all scheduled interviews, and more. It may seem simple enough, but ask any HR professional and they will tell you that this seemingly simple assistance is quite valuable to any organization.
Just a mere glance at these benefits of job portals is ample demonstration of the vital role they play in any company's hiring process. And if you, too wish to leverage their many advantages, you should find yourself a trusted vendor for job portal website development and get started on it right away!