How to Write a Winning Resume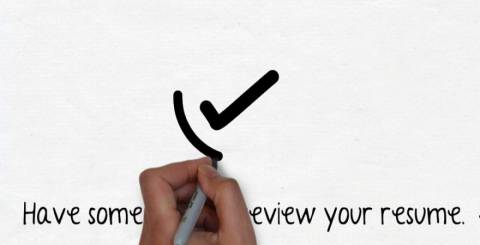 Individuals seeking for employment create an excellent first impression with a well-written resume. Having a good resume is a crucial step in a job search because; it helps in telling a prospective employer about the person they want to hire. A good resume should not be ambiguous, it should only contain specific information about the job applicant, such as educational qualification, history of employment and some other vital personal information that a prospective employer may consider before hiring.
Without a proper resume, any employer will definitely overlook you and move to other job seekers who have provided an excellent resume. It can be said that your resume is the first requirement that any potential employer will want to see.
Resumes are very important, not just any resume will land you a job, but an outstanding and well-written resume will hand you the right employment. Because your resume is a tool that you use to market yourself, you have to ensure that you have the best of it, you need to make sure that you have something that is more than just a document. Hiring managers are looking for resumes that stand out from the bunch they have. They don't have all the time to be going through these resumes, they only skim and pick the ones that captivate them.
Putting together a good copy of a resume is something that most people are not confident about. You may be the best candidate for the job, but when your resume is not written correctly, your chances of showing your expertise are very slim. Your resume should not be the reason you are not being hired. If you are among those that have never written a resume before or you are confident with your ability to write a good copy, then you don't have to worry because many online resources can be of great help to you.
These tools provide different means through which you can put up a good resume that will get you hired in no time. With these resources, written a perfect resume is not difficult. They have tools that will make the process as smooth as possible. If you don't have an idea of how or where to start, resume samples are available that will act as a guide toward achieving a perfect resume.
Resume examples are a perfect way of writing a good resume that will stand you out from the rest. You don't need to stress yourself, with the different formats that are available for you to choose from, you are only required to input your details, and you have yourself a perfect resume that prospective employers can hardly overlook. When you take your time to study resume examples of various industries, you can write a great resume without any form of mistake because the resume samples will help you to customise your copy to match your need not minding the job you are searching for.
With resume examples, you can spend time viewing sample resumes of different jobs and industry, and choose the right type that best highlights your qualification, industry, strength as well as achievements. Resume samples will also provide you ideas on the kind of information that is needed to be included in your resume so as not to overstuff it.
Resume examples are in different formats and types, so these resume samples will assist you in the selection of the right format for you to use in writing your own resume. When you study examples of resumes before writing yours, the chances of errors will be reduced, because you are guided by professional resume writers that wrote these resume samples on the right things to do to have a perfect resume.
Hiring managers don't need to read all you've written in your resume before picking you as the right candidate for the job, a glance through your resume can deter them from further reading. These hiring managers know what a perfect resume looks like and when they see one, they don't hesitate in picking them out. Your resume should be your first impression because it will put you in a favourable position of getting hired.