6 Reasons to Choose a Modern Resume Template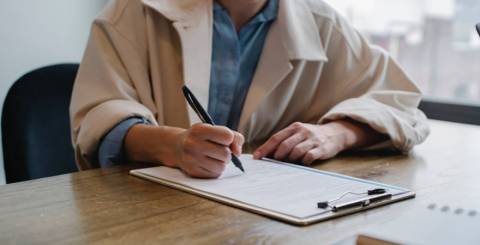 If you are looking for a job in a creative, modern, and forward-thinking work environment, then you must go for a modern resume template. Modern resume templates help you build a professional resume that is suitable for today's creative and innovative organizations looking for youthful and unconventional mindsets. A right blend of attention-grabbing colors, intuitive design layouts, and a touch of personalization help modern resume templates be a popular choice in today's hiring world. If you are looking for a job in an unconventional workspace and job sector, you must consider the benefits of a modern resume and have an edge over your competition.
1. Well-suited for creative jobs
Modern resumes are highly preferred in creative jobs and industries such as media, designing, marketing, public relations, and fashion. It helps recruiters quickly apprehend the relevancy of the job application with the open position. Modern resumes also include relevant work links and give an opportunity to add professional social media channels such as LinkedIn, Instagram, and Pinterest to showcase your work and expertise. It is a great way to grab recruiters' attention and stand out from the competition.
2. A great first impression
Aesthetically appealing modern resumes are a great first impression for the recruiters. They gain the immediate attention of recruiters and increase your chances of scheduling an interview. Recruiters inundated with numerous job applications often lose interest in going through all the resumes and in such scenarios modern resumes come to the rescue. They provide an engaging reading experience to the recruiters and the attractive colors and design layouts help them remember your name and profile. You can also add a professional image to help recruiters relate to you as an individual.
3. Attention-grabbing design layout
Modern resumes are easy on the eyes. You can include colors that resonate with the company's aesthetics. Research about the company to comprehend their theme and style preference and include it in your resume to grab the immediate attention of recruiters. Modern resumes also include intuitive design elements and bold headers to catch the recruiter's eyes. Recruiters, on average, take only seven seconds to go through a resume and a modern resume can indeed keep them engrossed and going with your resume. With the help of bold headers and a clean layout, recruiters can quickly gain an understanding of your skills and gauge the relevancy of your application to the open position.
4. Brief Inclusion of Details
It is always recommended to add all the pivotal information to your resume. However, it is also important to keep the resume short and precise. A modern resume helps job seekers maintain an appropriate resume length and yet include all the important information with the help of its intuitive design and layout. The ideal length of most modern resumes for an experienced candidate is two pages and it must include all the essential details such as professional summary, work experience, area of expertise, technical skills, and contact details.
5. ATS-friendly
Did you know about 95% of Fortune 500 companies use an applicant tracking system (ATS) to screen resumes? Yes, and in fact, most of the companies today have an ATS in place to take some burden off the hiring managers and speed up the recruitment process. That said, it is important for job seekers to invest in a modern resume writing template that is ATS-friendly and increase their chances of scheduling a job interview. It must contain keywords relevant to the job description, include skills as per the open position, and be well-formatted to pass the screening test.
6. A Right Mix of Aesthetics and Professionalism
A modern resume is a perfect blend of aesthetics and professionalism. It provides an appealing look yet maintains a professional tone. The design elements of a modern resume are modish and do not look unprofessional. The headers added use bold fonts and colors that are vibrant but are not too flashy or off-putting. It is indeed a right fit for hiring managers looking for creative minds and recruiting for the innovative work environment and job sectors.
The Bottom Line 
A modern resume template can be a great start to build a professional resume that fits today's hiring demands. If you are a job seeker looking for a career in unconventional job sectors, you must consider modern resume templates and build a resume that resonates with different companies. Pick an easy-to-customize free resume template per your job requirement and kick start your professional journey.