How to Make Your Kitchen the Heart of Your Home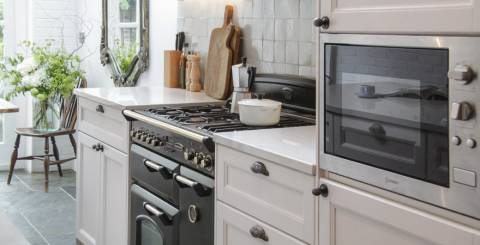 It is often said that the kitchen is the heart of the home, but this isn't always the case. Sometimes, the kitchen space just doesn't seem to work to the needs of the family using it, making it a space only used for necessity and not enjoyment. Here we will look at ways to design and plan your kitchen, so it works for you and your family, transforming it into the inviting space it's supposed to be.
Opt for A Light and Bright Space
Nothing makes a room appear more inviting and spacious than a lot of natural lighting – or at least some well-placed artificial lighting. Painting a kitchen neutral colours will open up space and reflect any natural light that is coming in and give the impression of a larger space. Cleverly placed mirrors are not only a great decorative touch but are also a great way to give the illusion of a larger and brighter space.
Making it functional
When designing your kitchen, it's important to work alongside a qualified designer who can put together a CAD mock-up of how it will look. A designer will help ensure your kitchen design is both stylish and functional; if your kitchen fails to be functional, you'll be reluctant to use it more than you need to and less likely to invite people over for dinner. The kitchen needs to be a liveable working space that both looks inviting and is comfortable to work in.
Set an Inviting Vibe/Tone
This might sound a little airy-fairy, but the vibe of your kitchen is hugely important. Do you want to go for a sophisticated stylish vibe or a rustic country kitchen vibe? Setting the style and tone of your kitchen will transform it from drab to inviting. Setting a tone also makes it much easier to style and keep it in keeping with the rest of your home.
Smart with Storage
Keeping your kitchen clutter-free will make you want to spend more time in the space. If you struggle to keep things tidy, the good news is there are a few great ways you can set your kitchen up to help you keep it clutter-free. Having an allocated space for all your pots, utensils and cutlery will encourage you to put them away every time you are done with them. If you're a keen baker, especially now Bake Off is back on our TVs, having allocated storage tins, measuring jugs and baking utensils in their own place will not only inspire you to bake more in your kitchen but encourage to keep things tidy afterward.
Include A Space to Socialise
If you can afford the space, it's always a great idea to include a dining table or breakfast bar in the kitchen. Having an area where friends and family can sit will encourage them to join one another during dinner and catch up about that day. A dining table will also make it much easier to entertain guests and will make you much more likely to invite people over for a delicious home-cooked meal. Even if you have limited space, there are lots of great options out there, such as fold-down tables, which make it easier to entertain.
Entertain Friends and Family
Making a point to invite friends and family over for dinner and drinks will help transform your kitchen into the heart of your home. A homecooked meal fills your house will delicious smells that attract the kids and adults alike, making the kitchen a place where people choose to congregate and catch up. So, what are you waiting for? Get cooking and invite your loved ones over.