How COVID-19 Inspired A New Card Game: Cards For Pandemics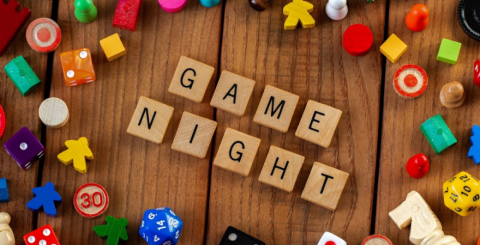 COVID-19 has changed the way we work and live, but what about the way we play? Just as the pandemic inspired musicians, filmmakers, and authors, it also provided inspiration for a lot of game designers too. 
As more and more people get fully vaccinated, game nights with family and friends may be able to move off of Zoom and back into our living rooms. But, what will we be playing? While you may want to dig into Root and try out a new faction...that might be a little complicated for the first game night in a year. One good option could be something like Cards for Pandemics, a "fill in the blank" card game that deals with the crazy year we've all lived through.
In this article, we'll take a look at how COVID-19 has inspired game designers.
Fighting COVID-19 through video games
Cards for Pandemics is hardly the only game to come out of the past year's ups and downs. For example, psychology professor Richard Wiseman collaborated on a video game designed to encourage people to engage in social distancing. (1)
 While out for a walk during lockdown in the spring of 2020, Professor Wiseman thought that the process of avoiding cyclists, joggers, and others "felt like a computer game." As Wiseman told the BBC, "a small amount of avoiding can save lives," and he set out to illustrate that with his game. He also knew that there is evidence that video games with the right message can nudge people to change their behavior in positive ways. With that in mind, he reached out to the French designer Martin Jacob and they began a collaboration. (1)
The result of their collaboration, which Wiseman thinks may well have been the first COVID-19 game and the first game focused on social distancing, took a mere two weeks to make. That's much faster than the multiple months one might usually expect from a process like this. (1)
The goal of the game is to illustrate, through its mechanics, that avoiding other people makes a difference in stopping the spread of COVID-19. (1)
Professor Wiseman has also spoken to the BBC about another thing we all need to combat a crisis: laughter. That's something that other games, like Cards for Pandemics, can help with. (1)
"Fill in the blank" games
A favorite format that brings games and laughter together is the "fill in the blank" card game. You might have played a round (or twenty) of Apples to Apples with your family, or maybe you've played through every expansion to Cards Against Humanity. If you have, you know the format: Mad Libs that you and your friends can play together. (2)
One player—the judge—places a card in the middle of the table, then everyone else plays a card that they think fits well with it. The judge reads all the cards the players have submitted, and picks their favorite. Then, the next player acts as the judge and play continues.
At this point, there's a "fill in the blank" game for just about every theme and occasion, so it should come as no surprise that the pandemic—an even that's impacted just about every facet of our lives—has spawned such a game itself. Cards for Pandemics is focused on finding some "viral" humor in the past catastrophic year, helping us all to laugh a bit at what we've just been through. (2)
Some people have argued that these kinds of games aren't really "games" at all—but, since they came onto the scene in the early 2010s, their popularity shows that's not really the point. Games like Cards for Pandemics let you make your own fun. It doesn't take a room full of writers to craft jokes for you and your friends to laugh at. You can do it yourselves! (2)
One knock some people have on games like this is that they're "just a way to help people talk to each other." This might well be true...but after more than a year spent in our sweat pants, who couldn't use a little bit of help getting the conversational ball rolling? There's no shame in finding some inspiration, and some laughs, in a deck of cards. 
Final thoughts
If you're considering hosting a game night this summer, you've got no shortage of options for what to play. You could bring out some old favorites like Catan or Codenames or you could show off your Animal Crossing island and the carefully staged walking paths you spent...too long designing. 
If you're looking for a laugh, consider a game like Cards for Pandemics. After all, post-2020 we could all use a break!
Resources:
"Coronavirus: Lockdown walk inspired social distancing game," Source: https://www.bbc.com/news/uk-england-beds-bucks-herts-52616222
"The Growing Role of 'Fill in The Blank' Board Games," Source: https://www.spritesanddice.com/posts/growing-role-fill-blank-board-games/