Face Masks & Beauty Tips for Scar-Free & Fairer Skin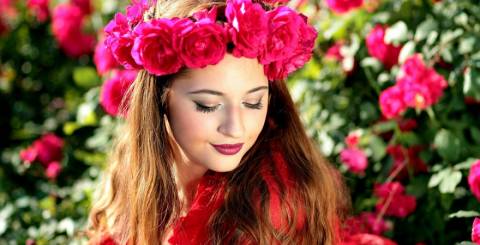 How would you react at the sudden emergence of a red scar on your face?  A sudden pop up on the flawless face grows intensity to scratch it up. Consequently, a sprung blood clot that later turns into a stubborn scar. Unfortunately, there is no ointment or medicine that can remove scar permanently overnight.
Erasing scar is a long process that sometimes, can take months to heal completely. Giving a push to its healing can speed its permanent removal. However, it's difficult but not impossible to get rid of the scary scars.
Aging can make it lengthier to recover. The use of chemical formulation in an ointment, cream and gel can cause permanent damage. And I'm sure you never want to compromise with your beauty. To introduce the miracle of nature into your skin, below are a few magical masks to get a flawless & fair skin.
1.Turmeric mask: Turmeric is the household name. India will have hardly any kitchen where this extremely miraculous spice is not found. Its antiseptic & antibacterial properties make it a stronger weapon to battle out pimple-causing germs and bacterium.
Sebaceous glands act no less than a devil while secreting sweat. Consequently, the pores get choked by dirt and impurities. This face mask acts as a weapon that uproots pimples, acne, and scars. Let's catch how can we make & use it.
Roast 1 tablespoon turmeric on the pan.
Mix it with the ½ tablespoon of honey.
Blend it and apply it on the cleansed surface.
If you want to clean the surface naturally, use milk. 
Choose the time to apply when it's half an hour remaining for taking shower.   
Apply it gently.
Never rub while and after applying.
Wash the face with lukewarm water.
Wipe the canvas with the cotton towel or wipes.  
2. Fuller earth mask: Oil spills from the sebaceous glands on the surface and acts as the protector. But when it merges with the impurities, germs and bacterium breed. Consequently, uneven skin tone and acne outburst.  
Fuller-earth or multani mitti has super-absorbent qualities. You can't ignore this skin care product since it's your skin's best beautician. As applies, it soaks the excessive oil from the canvas. Thereby, it puts full stop to the growth of bacterium. Let's see how we can apply it:
Take 2 tablespoons of fuller earth.
Mix un-boiled milk to it.
Prepare consistent paste.
Cover the entire face with this mask, except eyes & lips.
Apply a thin layer onto the normal skin.
Thicker the layer if the surface secretes excessive oil.
You can add a pinch of turmeric for fading scars.
Rinse it off with the normal water.
Don't use soap for one hour at least.
Apply it once in a week.
Regular use can steal away dew. So, avoid using it regularly.  
3. Yogurt mask: Yogurt is truly a nutritious diet but here, it's recalled due to its skin benefits. The constituent of lactic acid drives out any kind of fungal and bacterial infection. Therefore, we heave a sigh of relief since we have the natural exfoliator and cleanser in yogurt.
Also, it peels off the layer of dead skin cells that tend to appear the surface darker. However, the best beauty products online or offline claim to hack the tan. But their extraordinary cost & chemical ingredients compel to say them 'no'. 
You should not worry if you have yogurt & rice since both contain bleaching quality. Let's check how it can get fairer skin tone with rice & yogurt. Remove the tan and scar in short duration.
Take a tablespoon of thick yogurt.
Add a pinch of turmeric powder to it.
Blend 1 tablespoon of rice flour.
Prepare thick yet consistent paste.
Apply it lavishly on the entire face.
Rub it in a massaging way but be gentle.
Keep stroking for 2 to 3 minutes.
Avoid exceeding the foregone minutes.
Wait for 5 to 10 minutes.
Cleanse it up with the wet towel or wipes.
Use it once in a week.
If you have acne, rinse the face with the water that has alum dissolved in it. 
While using any home remedy for fair, scar free and acne-prone skin, it's must replenish the body. Munch as much fruits and veggies as you can. Practice yoga and detoxify it by gulping 6 to 8 glasses of water every day. Last, but not the least, you stay happy because happiness reflects 'you' radiant.