5 Tips For Working As A Freelancer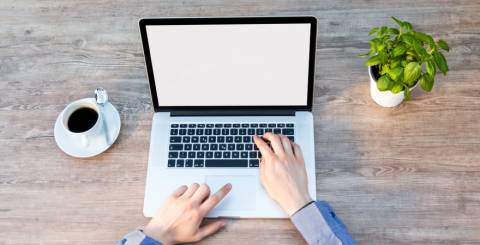 Working as a freelancer is a great option for many people, particularly those in the creative industries. From writers to artists to graphic designers and more – being a freelancer is a great avenue to allow you artistic freedom and to let yourself take on the projects that you are passionate about
So, here are some of our top tips for any considering going freelance.
Calculate Your Hourly Rate
One of the first and most important things that you'll need to do when you are a freelancer is working out your hourly rate. Pricing is a very delicate balance, and for a freelancer, there is always the chance of over, or under, valuing the task at hand. Your time is valuable and should be valued accordingly.
Also, it can be tempting to charge a project on a case by case basis based on how much work is required; however, charging by the hour is much more stable and fairer.
If you are unsure how much to charge, try using an online freelance billable rate calculator to help you decide what a fair price is.
Protect Your Intellectual Property Rights
When you are a freelancer, your creative ideas are your business, and it is important that you protect your intellectual property rights. When you have a great idea for a piece of work or a product, no matter how small your businesses, this is your idea and it may very well be the thing that sets you apart from your competition.
So, be sure to protect those ideas as if you don't, there is nothing legally stopping your competition from taking them, using them and marketing them as their own.
Learn About Contracts
This is vital for any businesses, but particularly for freelancers. Contracts are going to help you with a lot of things, everything from what is expected to when you will be paid should be outlined in a contract with any client.
Also, be sure to have contracts in place where money is involved. This is to ensure that not only do you get paid but that you get paid the right amount and on time.
If there is no contract in place, there will be little you can do legally to fight back if a client is giving you trouble.
Keep on Top of Your Taxes
How much tax you pay, as a freelancer, is based on your business' profit, which is your total income minus expenses. Freelancers pay an estimated amount of tax twice a year, known as 'payments on account'.
Freelancers, just like those who are employed, are allowed to earn a certain amount before you have to pay any tax. This is known as your personal allowance and is currently set at £12,500 for the period 20-21.
The rate of income tax that you pay is based on how much you earn, and you can find out the current income tax rates by checking the HMRC website.
Find A Good Work-Life Balance
It is important when you are working as a freelancer that you have a good work-life balance. It is easy to slip into the bad habit of overworking and letting the two worlds blend together, but you should do your best to stop this from happening.
 A good way to do this is to develop and stick to a working schedule, for the most part, just like an employed worker would. This will allow you to separate your work and personal lives more easily. If you work from home, having a separate working space form your main living space bedroom is also a good idea.
Being a freelancer is an extremely rewarding job, and it is perfect for anyone with a creative mindset and drive to work for themselves. By implementing these to you will be on your way to making your life as freelancer much easier to manage.