4 Tips For Becoming A Business Consultant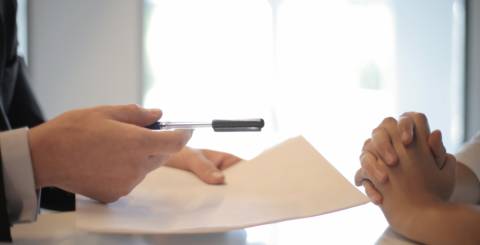 Business consulting is an excellent option for anyone who has a wealth of industry knowledge that they want to share with people. Whether you want to want to work with a particular company, within an agency or yourself, here are our tips for how to become a business consultant.
Do Your Research
As with any important decision in life, you should make sure that you are doing your own research. Whether business consultancy is the first stop on your career journey or whether it has come later down the line, you need to be prepared.
Ask yourself, why consulting? What is it about the career that draws you in? Will this be a sustainable career path? Do you know enough about the industry you want to consult on?
In-House, Agency or On Your Own?
There are three routes to go down when it comes to consultancy work, so make sure you are choosing the right option for you.
In-house consulting is where you work in-house for one specific company where you will work hands-on with their teams to consult and implement solutions.
With an agency, you are signed to them, and they will assign you clients, projects and contracts to work on on a case by case basis.
You may also wish to start your own consultancy business, though for this it is vital that you have the proper consultant's insurance as if any advice you give turns out badly for a client, you will be held liable, and without the proper protection, this could ruin your finances and your reputation.
What Type of Consultant Will You Be?
You will also have to consider what type of business consultant you want to be. There are different types of consultant across the business world. However, there are six main types of business consultant.
Management
These types of consultant focus on various elements of the business they are consulting or and can work on anything from general business operations to more complex organisational concerns.
Strategy
Strategy consultants typically work at the highest levels of a business and focus on corporate and organisational strategy.
Financial
Financial consultants work as a type of financial advisor that can work with both big business and individuals to help their clients better understand their finances.
Operations
The job of an operations consultant is to help a business improve and streamline their operations on either an advisory level or with hands-on implementation.
HR
HR consultants help their clients with management changes, changing terms of employment, learning and development, managing talent and retirement.
IT
Also known as ICT, technology or digital consultants, these types of consultant help clients develop and apply IT in their businesses. This can range from large scale IT implementation to smaller day-to-day maintenance tasks.
How to Get Clients
If you decide to go down the freelance route or to start your own business, then you will need to find clients who will take you on. There are several ways to do this, including:
1. Networking
This will allow you to meet other professionals and businesses in your area of expertise. By building these relationships, you increase your chances of being seen and remembered.
2. Build and maintain your online presence
This means creating a professional and user-friendly website, using SEO techniques to your advantage and creating cohesive and valuable social media profiles.
3. Partner up
Why not work on creating some buzz by partnering with someone in our industry, who isn't a competitor, of course. Offer to write a guest post for their site, or let them post on yours, interview them and be seen on social media interacting with them.
4. Don't give up
Many people get disheartened when business doesn't take off right away and, they keep getting knockbacks. However, it is important to persevere and don't give up. The harder your work, the more goods thins will come.
No matter the type of consultant that you wish to be, there are options out there for you. Make sure you take the time to consider all of your options and weigh up the pros and cons of each. There were also be people in business who need assistance and advice, so as long as you have the level of knowledge needed to be a consultant, the world is your oyster.