Yay Or Nay: Rain Water Harvesting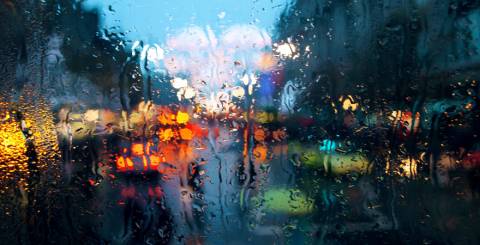 So what do you do when life gives you lemons? That's right – you install a lemon juice harvesting system and use the stored lemon juice for daily chores like washing your hands or flushing the toilet or whatever – exactly the same as if life gave you rain.
Rain water harvesting is one of the eco-friendly activities you pursue pretending it's all about Mother Nature, where both you and the people you tell your story know that this is solely about money saving.
Even better now - the advancements in the water harvesting field has lead to the opportunity of introducing the rain water to your in-house pipe system.
That being said you can now flush, shower, wash(and more!) with rainwater as long as you are not ingesting it.
Will you save enough?
Well, let's be honest. If you think 40% of water consumption reduce is not enough – you're just being picky.
But will you save more than these grey water recycling system installations?
No. In terms of savings you really won't. The recycled water saving can reach up to 50% and it is independent of the weather forecast.
So is grey the better choice?
Technically the water you would collect from the rain is much less likely of having harmful organisms in it than the one that gets recycled. It is also well known that recycling systems do in fact require a lot more specialized maintenance in the way of preserving their effectiveness. This and the overall cheaper installation and product could be a very good reason for the rain water harvesting option to be your(secondary) water supply of choice.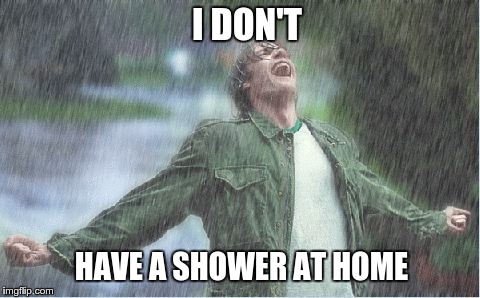 The different kinds
Different contractors will offer different equipment and the architectures of the devices vary. Some are being installed underground, some on your roof.
 
The ones that are underground usually have a great capacity (up to 7000 litres). On the other hand the cons here are that the water would require electricity because a pump would be used. That somehow defies the whole "eco-friendly" stuff.
On the other hand there are now gravity fed installations that collect it directly from your roof and there is absolutely no electricity required. Then again the storing tanks posses way less capacity. This being said you already know that the rain water supplies you might eventually use will not be sustainable during hot dry periods. However the cost-efficiency in these is really high and beyond adequate(it may repay in only 4 to 5 years of usage).
Classic – Rain water for your garden
It turns out your summer water spendings for outside door activities are no less than 7 times greater than in other seasons. And what better place to get your watering from a well PH balanced, clean source like the rain?
Having a water butt at the end of your down pipe is the right way to collect it for garden uses. Make sure you have it installed before winter – that is when the most rain is expected(evidently). The "go green" motive is likely unreasonable since it may require pumps and such for the extraction and transportation of the water from the container, which will make it less and less eco-friendly. Being cost-effective on the other hand is relevant.

In the mean time...
There is absolutely no sense in applying the rain water harvesting if your gutters are being clogged or damaged. This will inevitably lead to either bad quality water or no water at all. Cleaning them is a must, not only to give the needed water flow but, if they have debris such as leaves and branches this is what happens – they form the perfect nesting place for mosquitoes and other various pests that you don't really want breeding in your water butt(or anywhere else in your property for that matter). For safety matters it is always better to hire a local contractor than climbing ladders yourself.
...And finally
Investing in a rain water collecting system can not harm your wallet. It's convenient as well - an excellent constant supply of your house and garden's water demands and even an emergency resort when needed. So, remember, what do you do when life gives you lemons? Correct.