What You Need to Know About the Right Running Shoes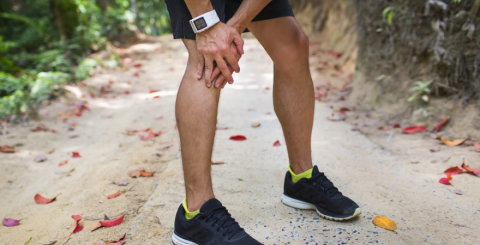 Running Shoes for Bad Knees
Running is one of the best ways you can burn fat and calories. Not only that, but it's also an amazing way to get those happy hormones kicking in! After all, early morning runs get you in that relaxed zone, ready for work. However, it will require the proper training and running shoes to ensure that you're on the right track.
But why are running shoes so important? Can't you just wear any type of shoes for exercise? Read on as I show you the importance of running shoes!
The Importance of Choosing the Right Running Shoes
What's great about running is that you don't need fancy equipment or a permanent place to start with. You just need comfortable clothes and the good shoes! But why should you care about the specific type of shoes to wear? Here are just some of the reasons why:
1. Increases Your Performance
When you have the comfortable running shoes, you'll be more focused on reaching goals rather than moaning in pain because of pain from tight shoes that aren't breathable! Whether you're on rough terrain or the pavement, the right running shoes can increase your athletic performance, keeping you on top of your game as you reach new goals thanks to its many features and quality materials.
2. Avoid the Risk of Injury
If you choose to use casual shoes or slippers while you run, you don't have the support your feet need to stay stable. Because of this, it increases the risk of injuries such as fractures or accidents. As a result, you won't be able to run as comfortably and it has you take time off the running track!
To avoid that, it's best to invest in the quality running shoes made for support and stability.
3. Keeps You Comfortable
No one wants to feel like they're running on rocky paths. Running shoes will give you the cushion needed and the mesh materials to keep your feet breathing and comfortable as you run even on the toughest of terrain. You have the extra motion control and stability while you focus on your breathing rather than the discomfort your feet feel.
What to Know When Selecting the Right Running Shoes
Now that you know the importance of running shoes, here are quick tips on selecting the right ones:
1. Where Are You Running?
Running shoes are usually categorized by where you are running. There are trail running shoes for those who run off-road, track shoes for athletes and runners who run on a track, as well as regular running shoes made for the road or sidewalks. Choose one that suits your lifestyle and the areas where you usually run to ensure comfort!
2. What Type of Support You Need
What's great about running shoes is that you can find one perfect for any conditions you have, may it be plantar fasciitis, flat feet, or bad knees. Make sure that you get the right and comfortable support such as midsole foot cushioning and arch support to prevent further pain as you run. If you have a preexisting condition, it may be best to consult your doctor to figure out which shoes and support are right for you.
3. Shoe Size and Feel
And finally, consider your size. It's best to get running shoes with a bit of extra space when you first try it on, as your feet will expand as you run. Also, ensure that it feels great as you run, with the right amount of cushioning and ventilation to keep your feet comfy as you exercise.
Wrapping It Up
With the quality shoes, you won't have to worry about the risk of injury or discomfort as you exercise. So don't wait any longer and begin looking into the best running shoes for bad knees, plantar fasciitis, or whichever suits your current lifestyle now!
If you have any questions or want to share your tips and experiences when selecting running shoes, then comment below. Your thoughts are much appreciated.