Online Video Games, Opportunities And Risks For Minors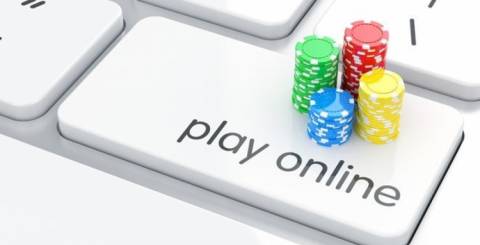 Video games have definitively approached their extension in the Net. This opens a range of extraordinary options that accompany some shadows that must be known and controlled, especially when we talk about children and adolescents.
Some debates about video games have helped society to better understand this form of leisure and culture and recognize its magnificent possibilities to develop a wide variety of knowledge, skills, and abilities in those who use them. It is also evident that some delicate aspects still persist, such as The limits to establish to avoid abusive use and its consequences.
The control of access to inappropriate securities for certain ages that takes place in stores, in illegal markets, by means of discharges or by mere loan between individuals. The limited ability of some adults to select video games appropriate to the characteristics and age of the child, ignoring even the existence or meaning of the PEGI code.
The effects that video games based on content and behaviors not recommended (extreme violence, xenophobia, etc ...) may have a short or medium term in their players due to the high degree of immersion that they bring during their use.
Beyond these issues, a new panorama in which the traditional videogames approach their online extension, opening up to existing and classic multiplayer online games, is becoming more and more powerful. Let us focus on this double casuistic exclusively, since the theme of the game has many meanings and variables.
Valuable Networking Opportunities
It is obvious that being able to play online with other people, with one or dozens at a time, brings interesting components not only from the point of view of play but above all from the point of view of personal development and socialization.
The virtual worlds in which many people can intervene at the same time allow experiencing environments as systems of multiple variables that are drawing a changing reality that needs to know how to adapt. Likewise, it is possible not only to define collective strategies but to construct collaboratively elements that can later be shared with the community of players who can, in turn, evaluate and enrich them. Multiplayer online games are a clear example of developing collective intelligence in a competitive environment.
Ten risk factors in new online video games
However, we are also faced with new situations that may carry risks against which children and adolescents are less prepared to react. Being aware of this is the first step towards its prevention.
1) Players identified and traceable
By playing online, when entering and identifying, we enable you to register all our activity and associate it with the profile or user with whom we started the session. This information can have many readings and, the same, varied purposes. What do they know about our children? With whom do you share this information?
2) Contextual and personalized advertising
An online game can behave in a certain way as the website of our bank. You already know who we are, our preferences, expectations or needs. It offers us at every moment what you want to propose or what you expect us to be looking for. Do you handle that information responsibly?
3) Contacts with strangers and advanced communication functions
The added attraction of being able to play with other people is supported by features that allow us to participate in groups such as chat with voice or image. Are we aware that anyone can be on the other side?
4) Relaxation of the patterns of parental control and self-protection
When we enter a public chat room, we are aware that we are going to chat and we associate this practice with the measures of protection against the usual risks. However, when we enter to play, the playful end prevails and in that activity we accept the disparity of ages typical of many video games. Is this attitude really justified? Is it safe?
5) Threats to privacy and diffuse barriers with social networks
In many cases, the social network that accompanies the video game is really powerful and, in others, it is difficult to differentiate if a video game is actually a social network and vice versa. Would not it be appropriate for us to address privacy risks as we do with social media?
6) Incitement to gambling or chance
Without it being a widespread practice, sometimes this other form of gambling involves sibylline in online games because, somehow, it is also game. Are we clear that this can happen with apparent normality?
7) Difficulties added to parental supervision
Although the average age of the gamer exceeds twenty-five years, the high learning curve makes many adults have barely looked at this practice. If we also consider enough diversity and complexity, the environment becomes impregnable. Can adults afford that lack of supervision?
8) Existence of uses that imply economic expense
The virtual currency and the possible equivalence with real currency mean that in these games can be handled not despicable amounts of money. At times, the craving for progress can lead to large outlays. Are we aware of the actual expenditure related to online games?
But some game categories are not a threat like restaurant games e.g papa's donuteria. Games of this category can be even suggested to play because they don't promote violence
9) Persistent world ... permanent game
These are virtual environments that, in the absence of the player, continue to evolve. This, added to its attractiveness and loyalty techniques developed by its designers, can cause a certain need to play that degenerates into a frame of abusive use, more likely even if we can intervene from the mobile phone. Do we pay attention to the number and duration of the game sessions?
10) Difficulty of census, cataloging, and control
By the mere fact of being online, its content and operations can be changed very quickly. This allows correcting deficiencies and incorporating improvements with great immediacy, but also makes it difficult to properly census, characterize and monitor. Do we have enough valid references to contrast our information needs in relation to videogames?
For all these reasons, the online video game brings its great advantages not least important challenges regarding the protection of the child that must be addressed.