Learning to Capture Candid Wedding Photography Like an Expert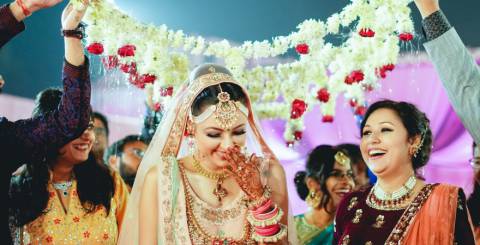 Like every art, wedding photography has gone through some significant changes over the years. Candid wedding photography has become the new buzz in Indian weddings, to capture the unfiltered fun and frolic experienced during the special occasions. Ditching the straight and unnatural poses, candid photography is all about capturing the subject in focus without letting them know they are being photographed. The person being photographed does not have to care about striking the right pose, maintaining a good posture, putting up a fake smile or bringing forced expressions on this face. So, what you capture is the real moment! Hence candid photography is real and at the moment, capturing the spirit of joy.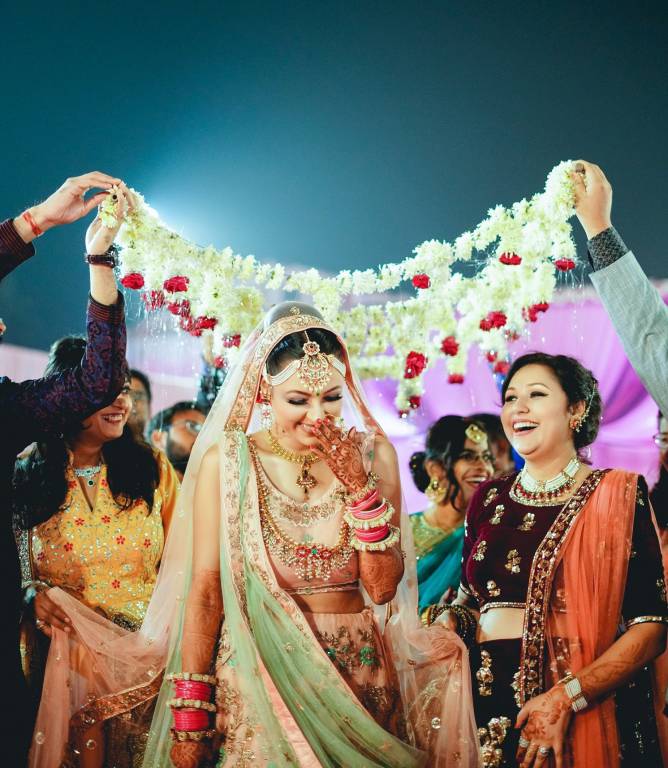 Only an expert candid photographer can do justice to this subtle way of photography. The candid photographer uses the latest technologies combined with the finesse of being unnoticed when capturing emotions and feelings. Here are some pro tips and tricks of becoming an expert in candid wedding photography.
1. Use proper equipment: Since candid photography differs from traditional photography, the equipment also differs.
Camera- Any digital camera is suitable, but it should have high ISO (film speed) so that you can take great photos even in low light locations and scenes.
Bounce Flash- Use of flash is not recommended in the candid wedding as it startles the subject, it is best to use a bounce flash which diverts the flash to surrounding walls and ceilings to create a natural light effect.
Diffuser- It is used to disperse the flash and make it less harsh and noticeable.
Memory cards- In candid wedding photography, you will be taking a lot of photos in order to get the best shots. Memory cards will prevent a space crunch and will make sorting of photos easier. Always keep more than 3 memory cards with you.
Tripod- For better stability of photos always makes sure to include a Tripod in your auxiliaries. It is also beneficial in low light conditions.
Back up batteries- Lots of photos means lots of power consumption. You might miss the moments if your camera does not have power. Always keep 4 sets of spare batteries.
Long Lens- Lets you capture great photos, even from a far distance. We recommend 50 mm, 24-70 mm and 70-200 mm.
It surely matters who has got the longest stick, but what matters the most is that who is behind the stick. Get familiar with your equipment. If some of the equipment is new, practice clicking photos first with friends or family and then put it to use.
2. Use long focus lens and no flash
The further away you are from your subject, the less aware and more natural they will be. Candid wedding photography is all about capturing natural and true smiles and occasional tears.
A flash surprises or awakes the subject in focus making them aware of the camera around them and thus natural reactions don't get captured. Use flash only when absolutely necessary. To compensate for the use of flash you can use your ISO settings more often. Also, long focal lenses are your best buddy if your subject is at a distance. The camera lens has a focal-length that is more than the diagonal measure of the sensor that receives the image. This magnifies the subject at a distance, creating beautiful pictures. The long focus lens is a must have auxiliary for all candid wedding photography services as it helps you capture the subject even from a distance.
3. Switch your angles to make the most of every moment
The key to capturing good candid pictures at a wedding function is to know which angles to use. There are going to be a number of picture-worthy moments at the event. Some might happen at the stage while some may just happen to have the cocktails or snacks. A candid photographer has to make sure to capture the best of these. Switch your angles to make the most of these moments and try to find angles that can add depth to your wedding pictures. Reach the venue beforehand and investigate the scene from different corners. Get the bird's eye view of every corner and decide how it can be employed in wedding photography.
4. Using the burst mode
Burst mode is used for continuous shooting or high-speed shooting when the photographer wants to shoot multiple clicks without missing any and is hence ideal for candid photography. In this mode, you can click several times in a second. It is a well-proven fact that multiple clicks give you better results as compared to unilateral.
5.The art of camouflaging
Digital cameras bring the most sought-after feature to the table- no need to raise the camera. Shoot at your ease as digital cameras offer a wider angle, eliminating any aiming problems, hence giving the best photos. The right camera is a must for every candid photographer as they need to capture subject in the subtlest manner, without letting them know.
6. Photograph people in action
People all busy in tasks is a very special moment. Capturing them completely lost in their thoughts is a treasure for candid wedding photographer. Give your photos the life they deserve. Capturing clicks right when people are in action brings out the best shots. For e.g. Photograph the bride and groom giving final touches to their wedding dress. Or capture the bride in action as she enters the wedding venue for the first time! (The excitement and nervousness when the bride enter the wedding hall and moves towards the stage is worth a shot).
Candid photography requires more creativity and skills than traditional photography, but the images captured are surely worth the task. We hope this article will help you to take up candid wedding photography like an expert!