Improving the Chances of Natural Fertility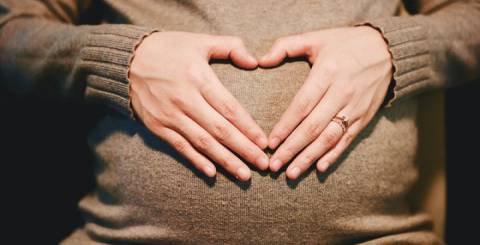 When planning for children, if a couple has been trying to conceive for some time, without success, it makes perfect sense to review what's going on, or rather what isn't happening that should be. Reviewing the reproductive systems of each partner to understand what may be affecting their chances of getting pregnant is the only logical step and can very often unlock the cause of infertility and help to overcome it. Interpreting real facts and causes will ultimately enable couples to adapt their lifestyles where required, and in doing so, increase their chances of becoming pregnant. 
Some of the common problem areas that are examined in considerable depth during one provider's acupuncture for fertility services include things such as the various stages of the menstrual cycle, male infertility, individual lifestyle, dietary intake requirements and so on. These are just as important as understanding the essentials required for conception, such as understanding when the female is most fertile and of course knowing how ovulation works and what part it plays in the process. Following these sorts of analyses, couples that are planning to have children will be able to factor-in mainly simple alterations to their lifestyles to get their plan back on track. 
All too often, on initially realizing that fertility isn't occurring naturally, couples are prepared to invest huge amounts of money, time and personal emotion are into so-called 'specialist' treatments. All too frequently, the reality is that couples have simply been timing things badly, or that their bodies are simply not in the natural, harmonious state which is ripe for reproduction. Perhaps it's no great surprise that this is a consequence of work, general stress, poor diet, or a host of other subtle but unsuspecting contributors of an unbalanced lifestyle.
Acupuncture and naturopathy alone have been demonstrated as both a safe and very effective way to help improve male fertility, and to help women become pregnant, ultimately helping them to conceive and successfully have children. Recent estimates in Australia state that one in six couples are classed as infertile, and that fertility problems affect one in three women over the age of 35. The facts are that this is a very real problem. Something that should be easy and natural is becoming increasingly harder, and more and more couples are seeking effective solutions. 
Acupuncture also in-fact features in the preparation advice programs of many of the world's leading In Vitro Fertilisation (IVF) clinics. This is without a doubt a clear indication of its importance in the role of conception and childbirth. Not surprisingly, acupuncture alone has been shown to elevate the chances of a woman becoming pregnant, irrespective of any other additional fertility programs.
As mentioned above, acupuncture can also be used to enhance male fertility and health. Often, the contributing factors from the male side of things regarding unsuccessful pregnancies concern everyday regular health issues such as high blood pressure, cholesterol problems, and digestive behavior, but just as commonly include weak morphology or low sperm count. 
Extensive research has been performed in both Europe and North America to examine the benefits of acupuncture when used in conjunction with IVF to support child conception. The results demonstrate that the chances of falling pregnant are dramatically improved when it is used to support the administration of IVF acupuncture. The results have been scientifically proven and published and the results are clear; the combined process helps to thicken the lining of the uterus, as well as support the development of follicles. It additionally enhances the caliber of each egg. The statistics published in support of the findings outline a twenty-five percent chance of becoming pregnant with IVF. When acupuncture is introduced to the process, the incidences of pregnancy rise to between sixty-five and eighty-five percent.
Irrespective of the childbirth process itself, acupuncture techniques can and are used to counteract the symptoms and side effects of the treatment process. IVF is without a doubt quite a stressful process for the female body to contend with and issues such as headaches, weight gain, anxiety, and mood swings are frequent occurrences following treatment. The fact that they can be counteracted with acupuncture and natural therapies to ease discomfort and reduces stress during what can in-fact prove to be quite a traumatic experience, is reason alone to consider the two processes in conjunction.
From a holistic health standpoint, it makes huge sense to consider the wider potential benefits of acupuncture in helping to address the many complexities experienced by the human body, both if you are looking to conceive, before the planning stages, to help give yourselves the best chance, and of course if you have already started down that path but are having difficulty becoming pregnant. Even more so, if you are already undergoing IVF to improve your chances, ask your consultant about the benefits of acupuncture and see what their recommendations entail.