Gift Ideas for the Birthday of a Boy Aged 15 to 18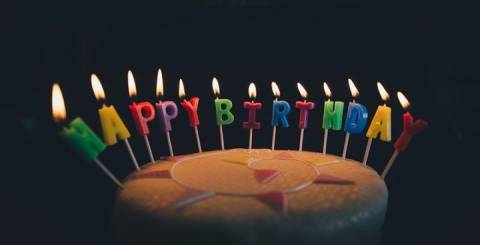 Are you looking for interesting and original gift ideas for the birthday of a boy aged 15 to 18? It is indeed a very particular age group, in which the boys are still children who love to play, but in which they are also adults, men in all respects, ready to live life a little more seriously.
Below is a list of gift ideas that could be useful! Follow her to choose your gift and you will see that you cannot go wrong in any way.
Personalized Hoodie
No teenager does not like a unique hoodie, therefore a hoodie as a personalized gift for kids with custom design requests will be appreciated by all those who are passionate about it. There are lots of variations in modern hoodies, it can be equipped with comfortable side pockets.
A new means of transport
Children at this age need a means of transport that allows them to go to school, to the gym, and to go around with friends without having to depend on anyone. A scooter, a motorcycle, a motorcycle helmet, and all the other necessary motorcycle accessories are perfect gift ideas, while if the boy is about to turn 18 you could opt for a car, don't you think?
A quality bike is also a good option! There is also another means of transport which is certainly very suitable for children of this age and which is also very trendy. We are talking about the electric hoverboard.
The kids who love to study
There are more and more children of this age who love to study, because they want to discover the world around them and because they want to be able to create a better future with their studies. For them you can buy an Amazon voucher for books or a new book, but also a large and resistant backpack that can contain everything they need to go to school.
Children who love to study for sure will also appreciate an elegant and precious pen, a mechanical pencil, a calligraphy kit, or a new desk lamp, perhaps of great design.
A world of trendy accessories and gifts
Between 15 and 18 years old kids love to keep up with what are the fashions of the moment and want to be able to feel good among others, having a well-groomed appearance and able to better reflect their personality.
You can then decide to buy accessories such as, for example, a men's shoulder bag, a wallet or a key ring, an umbrella, which is also very practical during rainy days, a belt, scarf, gloves, and hat. Young people who love being cared for impeccably will surely also appreciate underwear: socks and briefs can be an excellent gift, provided they are not serious, but rather colorful, cheerful, and fun.
Even a nice pair of sunglasses is an excellent gift idea for younger kids, as well as a trolley or a suitcase to entice them to travel, even if to entice them we are more than sure that there is not so much need they are so eager to discover the world.
What do you say alternatively to choose a nice tie? It might seem like a risky gift since boys of this age hardly dress elegantly, but at least you will offer them something that could be useful in the case of a romantic date with their first girl or a particularly important event.
You can also opt for various types of clothing, perhaps even fun, such as funny slippers to stay at home.
Kids who love to watch television
Among the most interesting technological gifts for children aged 15 to 18, we must also remember the TV for their bedroom and the smart TV box. Thanks to these gifts, the kids can finally enjoy their favorite programs, films, and TV series!
Among the perfect gifts to make the television experience truly exceptional, you can also choose a new audio system for TV, Bluetooth speaker, or maybe a wonderful collection of DVDs, TV series, cartoons.
For kids who love music
Children aged 15 to 18 also love music a lot. You could then choose as a gift new music CDs, headphones for music that will not disturb the rest of the family.
Everything that can make their bedroom more beautiful
Boys aged 15 to 18 love having a trendy bedroom that allows them to express their personality to the fullest. You can decide to give a boy then a beautiful mirror, wall stickers, canvas prints, and giant prints, a picture or a photo frame in which to insert an image to which they are particularly attached, maybe even a beautiful frame digital so that the boy does not have to print the photos but to insert his files directly from the computer.