Franchise Opportunities for Veterans – What You Need to Know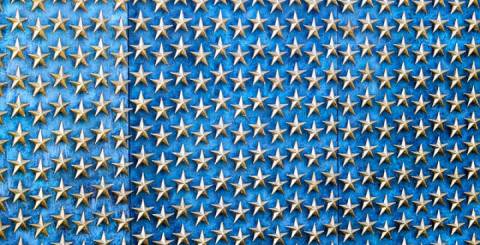 There are over 21 million veterans of the United States' Armed Forces who are celebrated every year on Veterans Day. While the unemployment rate for veterans is actually quite low and most veterans are happily employed, many veterans want to know the different kinds of military veteran franchise opportunities that are out there. 
The overall unemployment rate for veterans has been ticking down consistently, according to the Bureau of Labor Statistics, and today it is actually slightly below the national average. Those veterans who are still looking for fulfilling employment, or want a change of pace, will be heartened by the fact that franchising offers a great business model. 
With a franchise you'll be going into business for yourself but you'll never be by yourself thanks to the training and support you'll receive. Just in the last few years, more than 5,000 veterans have become franchisees in a variety of different fields and industries. 
VetFran, an arm of the International Franchise Association that assists returning veterans searching for franchise opportunities, can also help you find discounts and mentorships in your area. The success of so many veterans in the franchising world isn't hard to understand once you appreciate the ingredients that go into a terrific franchisee. 
Franchising Information Veterans Need to Know 
Thousands of franchisors are willing to enthusiastically take on returning veterans as franchisees, or investors in a franchise, because the things that go into making a great soldier also work towards making you a great franchise owner. A commitment to a proven method, camaraderie, teamwork, and leadership are important service qualities and critical components of successfully running your own franchise location. 
A report of veterans put out by the International Franchise Association, "Veterans in Franchising," showed some surprising things about veterans' suitability to the franchising way of life. Of the one million veterans transitioning out of service over the next couple of years—as well as the tens of millions of veterans already re/considering their employment options—the franchising prospects are extremely auspicious. 
A full 99% of respondents to the "Veterans for Franchising" report said that veterans would be a good fit as employees within their company. Ninety-seven percent of franchisors who were polled in the same report said that veterans would be a great fit as franchisees within their respective companies. The emphasis on teamwork and leadership shown by veterans is clearly a factor that franchisors take heavily into account. 
Benefits of the Franchise Model 
How does franchising work, though, and what are some of the ways that veterans can get involved? In essence, the company that licenses its intellectual property (trademarks, etc.) and operating practices is called the "franchisor" and the individual who invests in that particular franchise is called the "franchisee". 
Investing in a franchise could ultimately give you an incredible level of independence as an owner-operator overseeing one or more locations. At the same time, franchising has a lot of benefits over sole proprietorship (e.g., franchising's ease of financing and ongoing guidance). 
Franchisees have a much higher rate of success than sole proprietorship business ventures. That's because with a franchise there's already an established product or service in place and all kinds of ongoing help from marketing assistance and initial training to site selection, hiring assistance, and logistical troubleshooting down the line. 
Since you're hopping aboard with an established franchise, you'll also have things like branding, advertising, and operational practices in place so you can focus on providing leadership and ensuring your entire staff is on the same page. 
In short, franchises, like the military, run on systems and thrive by following proven methods that are known to deliver real-world results. 
Apply Your Assets and Know the Rules 
The "rules" of franchising are essentially spelled out for you within your franchisor's franchise disclosure document, also known as your FDD. Within a franchise disclosure document, you can expect to find all kinds of information on your franchisor's past economic history and the operating practices that are expected of you, the franchisee. 
Taking a self-inventory and asking yourself what you're really good at and what you could see yourself doing for at least the next ten years can really help you hone in on the right franchise.
Move from the general to the specific by first focusing on general franchise categories (e.g., property management) that appeal to you. From there, take a look at the top-rated franchises in that field before asking particular franchisors for preliminary information. Like thousands of veteran franchisees, you might like the military veteran franchise opportunities you discover!