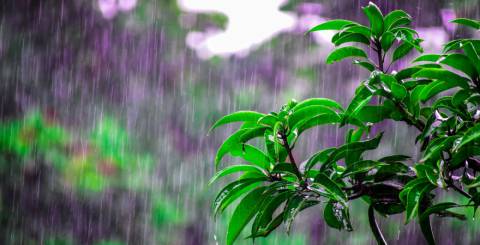 It is one of the simple truths which we often overlook. We live every day of our lives without knowing that each day has something special in it but we do not see the specialty in the day.
Sometimes we feel that life is boring and each day is the same. We feel getting bored with the daily schedule which never changes and there is no excitement in life. We hear these similar complaints from our near and dear. Does everyone feel like life is boring and every day is the same? How to make every day as a special day?
The life in this world, nothing is permanent. Everything changes and change is life. Old is gone and new arrives. The truth that every day is special, is like a hidden layer. Each day is new and has it's own uniqueness if we observe carefully. Try to observe the patterns of clouds in a morning sky, flowers blooming every day in your garden, twinkling stars in the night, etc. They are not the same each day and they change and make each and every day special. Sometimes we say the phrase that " you made my day" like when your child smiles more and it, in turn, makes you happy when one comes across a person who can be love at sight when you experience an unusual good thing when you do a good deed, etc. We tend to decide that these types of days are special but the fact is that the specialty does not lie in the events that we come across but in our consideration, thinking, and feeling of the events.
If we can see simple pleasures and details in our daily life and appreciate them, then no day will be ordinary and will fall in the category of routine. The world is full of objects that can make us think and wonder. It is our attitude that makes our life. If we adopt a child-like attitude towards things, we will bring joy back in life. For children everything is new and they try to learn and observe the things new to them. Learn something new each day, appreciate nature and its marvels, help the ones who need support, get support when we need, count your blessings each day. One simple thing can make a day special and it is in our hands that we make it special.
Everyone has some goals in life and every day we have to work to make those goals to be fulfilled. If we work hard and with passion then, every day can be special and it leads to our goals and happiness. There will be no complaints about the ordinary and boredom routine. Making simple and new daily goals will also help to keep the excitement going. Try to do one simple and different deed each day like watering your lawn, talking to older people in your neighbourhood for 5 to 10 minutes and listening to them, plant a seed, start a hobby, start a new exercise, etc. Usually, we have a couple of special days in a year like birthdays, anniversaries, etc but if we want to make a whole year special then, each and every day should be special in our eyes. In my view, every second we breathe is special which makes us live and every morning shining rays starting each day is special. Specialty also lies in simple things and daily experiences if we can see the uniqueness.
Make every day special and remember every single day we breathe life, is a special gift and a dream come true. Life is special and everything in it is also special!