Effective Checklist to Find a Good Dentist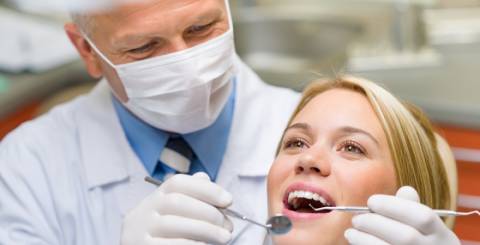 Oral health care is what people often neglect until there is an emergency situation in which one has to rush to find a good dental clinic to get relief from the pain. Although the former practice is not a nice idea, finding a good dentist is definitely is. Before it becomes an emergency for your tooth to get treated fast, find out an eligible dentist beforehand to avoid havoc later. Here is an effective checklist to find a good dentist.
Dentist at your vicinity
One should always proceed his search within his locality. It is very important to find a good dentist in one's vicinity since it is a matter of long-term and not short term. You would want your dentist to know you and your family well. This helps interaction at a personal level to perpetuate more and he will be making extra efforts in making you feel comfortable at his clinic and relief you off your anxieties.
Experience Matters:
Always choose an experienced dentist for your dental treatment. 
Kids-friendly dentist
Often times, when kids at home suffer from a toothache or teething troubles, it gets quite a painful task to take them to a dentist and get a treatment done. One should look for a dentist who is kids friendly and knows them well so that better communication can take place between both. It is very difficult to handle the tantrums kids throw, so it becomes very important that the dentist who is going to treat should be patient enough.
Appointment wise
It is often seen that when on weekends we find time to go to a dentist, the dental clinic is often closed. So our search for a good dentist must include this aspect wherein the clinic should be open on weekends too so that we can visit a dentist at our comfort.
Reviews on the dentist
One should always search a reputed dentist in is city and see the reviews his patients have left on his website or public forums. Also, mouth to mouth publicity is what will make a difference in your search and you can filter your search according to your priorities.
Registered dentist
Before selecting a dentist, one should always check his registration and license number with respect to the state in which he is practicing. Since there are many unauthorized people who practice dentistry without having studied it and without any certified education. One should be beware of such quacks.n
Cleanliness in clinic
One of the most important aspects in making a checklist of the dentist you want to adhere to for future references is that what kind of hygiene he maintains in his clinic or private practice. Since sterilization is mandatory in this profession, one should check whether a clinic follows certain sterilization techniques or not.
Helpful staff
Whenever one goes for treatment to a dentist, while already anxious, he expects people in the clinic to be polite, gentle and exudes a feeling of calmness and friendliness.
Laboratory services
While many dentists prefer to have their own dental laboratory in the clinic, some prefer to send the work in the separate ones. One should be aware of the labs their dental work is going in as the hygiene and sterilization protocol works there too.
Overall the exposition is that good dentists are not hard to find, rather just a few things to remember and jotting them down will manifest your effective checklist that will help you in your endeavors in a systematic and efficient manner. Just do your bit in finding yourself a good dentist and it may result into a mouthful of happy teeth and healthy gums.