Convert IMAP OST to PST in Outlook – Change IMAP OST File Easily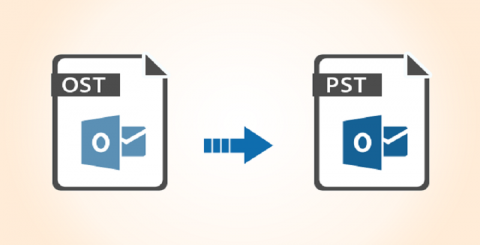 How to Convert IMAP OST to PST Format – Best Two Ways
Microsoft Outlook is the desktop email application being used by professionals or business purpose. Besides, from Outlook 2013 onwards, there have been some changes in how IMAP email account is managed. Indeed, the previous Outlook versions used to create two IMAP files like OST and PST. In MS Outlook 2010, one file can manage email and another file can save notes, calendars, contacts, and other mailbox related items. Although, from Outlook 2013 and onwards, only a single OST file will be generated for one IMAP email account. By default, PST files will not get created that saves only emails with attachments.
This change bounds to have an effect on the way Outlook accounts are managed. Nevertheless, it has become a major problem to convert IMAP OST to PST files in Outlook 2016, 2013, 2010 while restoring contacts, notes or other important details. In previous versions of MS Outlook, the users can easily save OST file in Outlook email folder or the emails would appear in the application. Moreover, OST file cannot be easily backed up and recovery of contacts. It becomes a major challenge for every user. At this point, the folder requires to be exported in order to back them up. So here we are going to discuss two best approaches to change IMAP OST file to Outlook PST.
Reasons to Convert IMAP OST to PST in Outlook
There are following reasons due to which users have to perform a conversion. Thus, you just have to follow the listed steps: In case of accidental deletion, the migration enables to recover crucial data items of the mailbox on the Exchange server easily. If users want to change the location or they want to switch to another platform, then, OST file to Outlook PST conversion is required. If Exchange server gets crashed due to software failures, virus attacks or any other problems. In the case of maintenance, the users cannot access the mailbox, thereby it is necessary to transfer OST files and then, import them to Outlook as well.
Manual Workarounds to Convert / Change IMAP OST to PST
Go through the following ways that will help to perform conversion with ease. You can follow any approach which best fits your requirements: Method 1: Use Archive Feature of Microsoft Outlook Outlook users can use the "Archive" option to copy and move mailbox items into PST file format.
First of all, you can install Outlook application on your local machine.
Select the File tab from the top bar.
Here, you have to click on the Archive option.
Now an Archive dialog box will appear on the screen.
You will see "Archive items older than" option on the same screen.
Afterward, you can select the specific date via calendar.
Click on "Browse" to choose the desired path for saving a new Outlook PST file.
From here you can see a newly created PST file with its location.
At last, click "OK" button to start the further process.
Remember: With this manual approach, users can easily migrate complete OST file apart from Outlook Contacts.
Method 2: Convert IMAP OST File to PST
In this method, you have to create a new PST file in your Outlook profile and simply drag the folders that you want to move. But this method will display a custom message that can be published to the folder.
With this approach, you are unable to drag Inbox, Calendars, Sent Items, Contacts, etc., default folders into Outlook PST. Therefore, you just need to copy a folder from Exchange Offline OST to PST format file.
Method 3: Transfer an IMAP OST File in Outlook 2016
As long as IMAP accounts do not create the .pst file in Outlook 2013 and above versions, a separate OST file gets created instead. To move an existing .ost file to Outlook 2016 mailbox, the OST data file needs to be exported into PST format. The PST can be imported into MS Outlook 2016.
Convert old IMAP OST data to a new PST file and copy this new PST to another computer.
Next, to upload a new PST file, launch MS Outlook 2016 and go to File menu, choose Open and Export and then select Import/Export option.
From an Import and Export Wizard, select Import from another program or file and press Next button.
Begin to choose the relevant PST file and then press Next button.
Browse and navigate to the particular folder that contains PST file and select OK button.
Now, proceed to click on the Finish button
Automated Method to Convert IMAP OST to PST
The above-stated methods are very tedious and time-consuming. Thus, users can take help of a professional solution, i.e., OST File to Outlook PST Converter to change IMAP OST file effectively. With this tool, users can transfer data from Offline OST files like mails, calendars, contacts, task, journals and so on. It has user-friendly interface that even a novice user can use it without having any extra knowledge. Here are some advanced features that are facilitated by this software:
The software allows converting bulk OST files to PST format.
Migrate Outlook.bak to PST of any versions of MS Outlook.
Facilitate Date Filter to move OST file by particular Date.
Let's Wrap Up
MS Outlook is the most preferable email program that can be used by many users across the world. Due to several issues, users want to convert IMAP OST to PST file. Thus, in this blog, we have discussed some manual ways to perform data conversion. But, these manual approaches have some constraints. Hence, a reliable tool is also recommended to migrate offline Outlook data files without any data loss. Users can follow any one of them to perform the data migration in a better way.