The City of Clermont Florida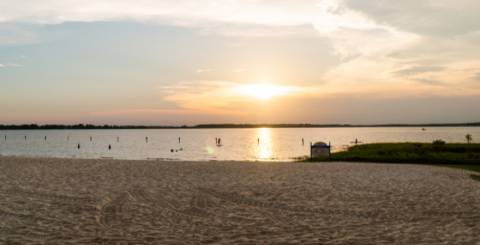 Near the buzzing metropolis of Orlando Florida, under the warm sun lies the quiet little city of Clermont Florida. Surrounded by the lakes in the aptly named Lake county, roughly thirty thousand inhabitants spend their days going to work, swimming, jet skiing, wakeboarding and relaxing in the sun. There's no doubt that Clermont is a great place to live!
But lakes and the sun are not the only things this city has to offer. From excellent employment opportunities in the many businesses and public services to the red-hot housing market that offers low prices and good investment opportunities, it's clear that Clermont is more than just a great vacation spot. So what does Clermont have to offer you, and why should you check it out?
What is Clermont known for?
Clermont is small, demographically, speaking; but the wealth of things that little Clermont has to offer is nothing to scoff at. Whether you're wakeboarding across the surface of one of Clermont's many beautiful lakes, enjoying the warm climate and relaxing in the sun in one of Clermont's luscious parks or cruising down the winding back roads that criss-cross the county, Clermont has something for everyone.
Wakeboarding
With its year-round warm climate and a large number of lakes, Clermont is known among wakeboarding fans as one of the world's premier wakeboarding hot spots. If you've never gone wakeboarding, boy are you in for a treat! Wakeboarding is a relatively simple concept; one person pilots a speedboat while the other trails behind holding onto a tether while taking advantage of the speed to skim across the surface of the water on a wakeboard.
While this core concept may seem simple, don't be fooled; wakeboarding is a sport that will challenge even the most adept athlete. If, after a little practice you get more comfortable wakeboarding, you can spice things up by adding ramps or tricks to your wakeboarding sessions, as these are sure to add a little bit of an extra pizazz!
If you find yourself fully engrossed in the sport, you can always try out for one of the several wakeboarding competitions that are held annually in Clermont. These competitions will put you against some of the world's best wakeboarders and test your agility, grace and form as you weave in, out and over the wake of your powerful speedboat.
Swimming and Sunbathing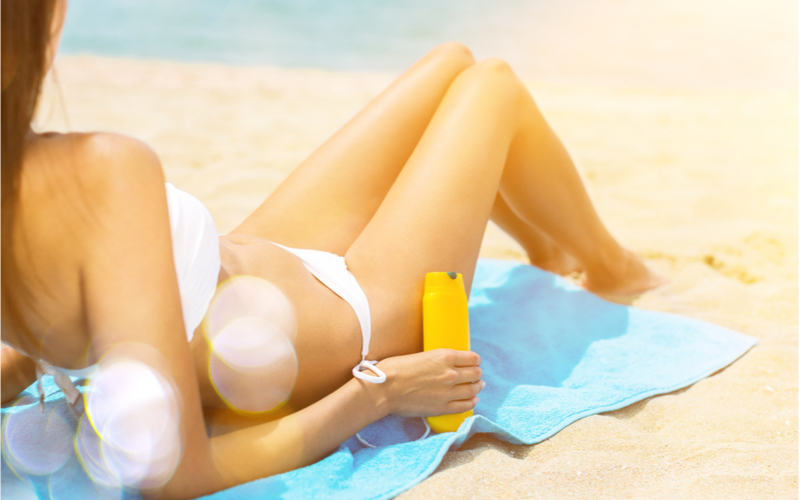 But wakeboarding isn't the only thing Claremont has to offer! Wakeboarding is an expensive and highly challenging activity, and it's certainly not for everyone. So does Clermont have something for you if wakeboarding isn't your thing? 
Luckily, the answer is yes! Clermont has dozens of lakes that are good for more than just wakeboarding. If you enjoy swimming or relaxing in the sun, then Clermont is the place for you. Whether you're doing the backstroke across a serene little pond or floating lazily on a raft catching some rays, you're sure to have a good time.
With its beautiful parks, five-star resorts and lakeside beaches, you don't even have to go into the water to have a good time! You can lay back and relax on a deck chair sipping on a Margherita next to the pool, just as easy as you please, or you can spend an afternoon building sandcastles with the kids by the lake. In the water or out, Clermont is bound to provide you with tons of fun!
Swamp tours
If it weren't for the presence of humans, the area in which Clermont is located would be one large, soggy swamp. Although residential, Clermont has been developed and raised above the water level, there are still dozens of square miles of swamps to be explored in the area surrounding Clermont. If laid-back water-based activities are not your thing and you're looking for a more off-the-beaten-path experience, try going on a swamp tour! 
In the swamps scattered around Clermont, you'll find dozens of fascinating, strange and often dangerous creatures, as well as some of the most unforgiving and impassable terrain in the United States. The flora of Florida's swamps is varied, with cypress trees, pine trees, palms and palmettos, which grow thick and tall. 
To traverse this terrain, a variety of different vehicles are used. For wide-open watery areas, airboats are used. With their airplane motors and propellers, they are able to traverse shallow and deep water alike. For areas with thick vegetation, ATVs or personal hovercrafts are used, weaving in and out of the tight spaces between the trees and brush. The king of all vehicles used are towering swamp buggies, huge but light tube-frame vehicles with eight-foot wheels that leave a trail of crushed brush and cyprus stalks in their wake. 
From your perch atop an airboat or swamp buggy, you might spot any number of interesting creatures. Gliding through the water, just under the surface, powerful alligators hunt their prey, scarcely taking a second glance at the strange, noisy mechanical beasts that have invaded their territory. Camouflaged among the leaves, lying in waist-deep watering holes and gopher tortoise burrows, copperhead, cottonmouth and diamondback snakes puzzledly try to make sense of the strange vibrations running through the earth. All throughout the swamp, hundreds of different types of reptiles, mammals, insects, arachnids and amphibians crawl, bound, slither and otherwise make their way through their natural habitat.
Hunting in Clermont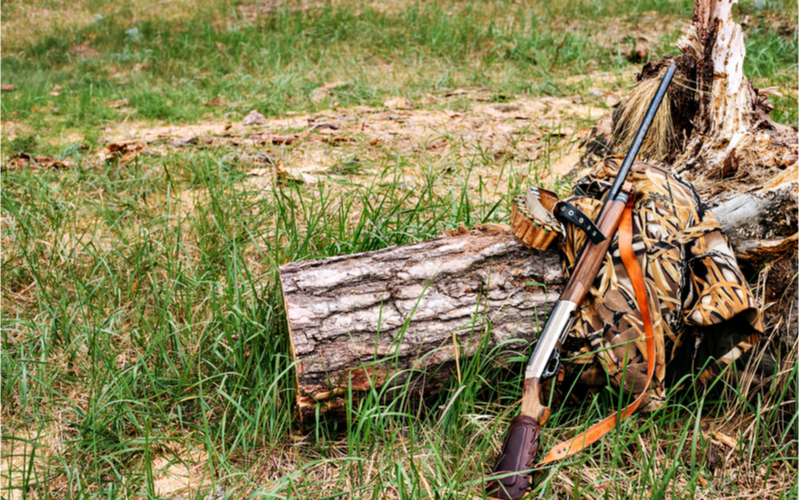 If you enjoy trekking through the swamp, why not try hunting? The swamps surrounding Clermont are home to numerous types of game animals, many of which are actually classified as pests, so hunting them is actually beneficial to local communities and ecosystems!
  If you're a traditional hunter and you enjoy a challenge, Florida has a large population of healthy and virile deer. Famously difficult to hunt, deer are cunning and require no small amount of skill to take down. Deer have a keen sense of smell and can hear even the quietest of sounds from dozens of yards away; to effectively hunt them, you'll need to quietly lay in wait for hours. If you want even more of a challenge, you can even use a bow or crossbow instead a rifle!
If you prefer to hunt something a bit more dangerous, Florida has a huge population of wild boar, also known as hogs. Traveling in packs though the swamp, hogs don't rely on stealth for protection, unlike the graceful deer. Instead, hogs find safety in numbers, their often frighteningly large size, and sharp tusks. While they're easy to track, hogs can be an extremely dangerous quarry, as males can grow as large as 400 pounds and are extremely aggressive. As hogs are considered a pest in Florida, no hunting license is required; as long as you have the permission of the owner of the land you're hunting on, you're good to go! 
For those interested in hunting more exotic game, alligator hunting is actually legal in Florida! After acquiring the proper authorization, you can hunt this elusive, dangerous and surprisingly tasty beast. To hunt alligators, you will need an airboat, as their primary habitat lies in watery swamp areas. With this squared away, you're well on your way to bagging this dangerous but majestic game.
Moving to Clermont
If any of these things pique your interest, you might consider moving to Clermont! With its prime location, beautiful scenery and wealth of attractions, Clermont's housing market is trending upwards, and property prices are skyrocketing. So don't miss out! If you want to get in on the real estate market, you'll have to search for real estate agents in Clermont FL to assist you in your endeavours. Your new real estate agent will help you find a listing that's perfect for you, at the best price possible! 
It doesn't matter what draws you to Clermont; it could be the watersports community, or it could be the warm weather and beautiful scenery. Maybe it's the thrill of hunting exotic game, or maybe it's the mysterious allure of the swamp. Whatever draws you here, one thing is for sure: it won't disappoint!