Best Scheduling Strategies to Enhance Productivity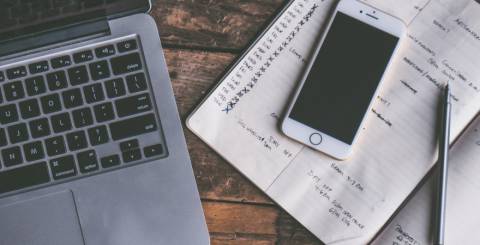 The concept of automation has become an instant hit in the business world, no matter the industry. Do you know why that is? To be honest, there are a lot of reasons that drive the popularity of automation in the context of running companies, with the primary one being the incredible boost it delivers to efficiency in virtually every aspect of operations. Unfortunately, what many people don't realize yet is that automation is valuable not just in the context of business and corporations, but in the personal scenario as well. Yep, it can help individuals just as much as it assists companies of all types and sizes.
But before we explore that possibility any further, let's get our basics straight: Automation is when you have the right means and tools to deal with mundane tasks, thus freeing you up to focus on the more essential things. You see why that concept makes sense when one is speaking about individuals as well, yes? Research has shown that a sizable number of your run-of-the-mill successful people can achieve all that they do because they stick to a rigorous schedule. And experts agree with those findings. The explanation is simple, too — when you have a strategic routine to stick to, people can fulfill duties and attain the goals they envision day after day. But if you are still not convinced about the benefits of strategic scheduling for individuals, here's a list of advantages that will change your mind.
Avoid bad decisions by streamlining your schedule: Our brain gets tired, just as our body does. That, in turn, can cause one to make poor decisions. Thankfully, it can be easily avoided by making important decisions in the first half the day, restricting insignificant choices, and more.
Form and embrace a productive schedule: One of the critical means to instantly enhancing one's productivity is to find and adopt what is often referred to as morning and evening routine. The morning routine must be dedicated to ensuring that you have a productive day, while your evening routine is meant to help you ensure that you end on a positive note. Some of the things and activities one can undertake to form such methods include pursuing hobbies, exercising, spending time with loved ones, and other such stuff.
Learn to say no: For many people, this may seem like an impossible task, but the truth is that they suffer the brunt of not saying no to things and requests in more ways than one would imagine. It is essential to know the kind of value a request offers to your life and job and then decide if it deserves space on your schedule. The failure to do so is likely to end in unnecessary stress, lack of focus, exhaustion, and so much more.
Utilize the body's peak output: You'd think most people would know this, but the best way to enhance one's efficiency is to plan the day based on your body clock. The natural rhythm of one's body plays a crucial role in their productivity. So, an excellent place to start would be to determine the week's workload and then identify the ones that are the most critical and then allocate time in the morning to complete them.
However, putting together a strict schedule that is also productive isn't an easy thing to do. But with help from a scheduling tool that suits your needs and expectations, one can seamlessly optimize their workflow to achieve optimum results. And there are plenty of options in the market too, such as ScheduleOnce, Acuityscheduling, Rally, and so many others that help folks schedule meetings to automate tasks, and more. As you can see, a meeting scheduling software has immense value to offer for individuals just as it would to a corporate. So, go on and get started with reaping the countless benefits of automation and scheduling tools have to offer.