8 Profitable Healthcare Business Ideas for Professionals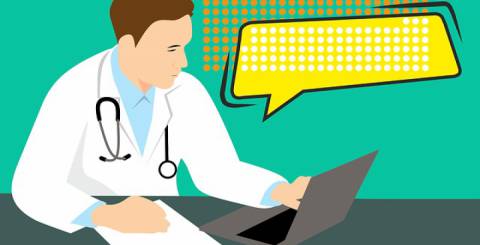 If you are thinking about starting a business and have a service attitude, you can take into account the ventures related to the health industry and thus improve people's lives. These types of businesses are profitable because they are linked to one of the first needs of the human being and besides, many people prefer to pay private services for the attention and comfort they provide.
Then, 8 business ideas to undertake in the field of health and well-being. Let's be introduced with awesome business ideas:
1. Rehabilitation services: If you have experience and the necessary knowledge, this is a very good field to explore if you want to undertake it. You can offer your physiotherapy, chiropractic, rehabilitative massage services, among others. Many people seek this type of service to receive different types of therapies and are willing to pay for it.
2. Nutrition: If you are one of those who live informing you of the ways to stay well-nourished, and you like to recommend the best diets for everyone, then this is your thing. You can specialize in the field of nutrition and help others feel better while they nourish their bodies, whether through nutritional advice, diets or the sale of nutritional products and supplements.
3. Home patient care: This is one of the most traditional businesses in the health sector. If you have the necessary preparation you can offer your home care services. In many families, some people need constant and personalized attention. This business is very lucrative and the better you develop and the more positive reputation you have, the better proposals you will have.
4. Pharmacy: Among different health & wellness business ideas, this type of business is one of the most reliable options when undertaking in the health sector since people need an establishment that is located close to home and offers medicines to calm certain ills. Therefore, putting a pharmacy is a profitable option to start, you can also rely on social networks and online sales to maximize your profits.
5. Personal Trainer: This character is becoming increasingly important and his services are being more demanded. Not only is it about teaching the person to perform certain exercises, but he is the person responsible for the client's willpower not weakening. The personal trainer can offer their services directly to users, gyms or other establishments related to health and well-being. You do not need a place for this activity, you can even start this business from home.
6. Massages: This type of entrepreneurship is currently very profitable since we are in a very hectic and full of occupations society. Therefore, people often require massage services to de-stress. If you create a good atmosphere, with excellent relaxing decoration, incense and all the ritual prepared for relaxation, you will end up earning a lot of money within the world of relaxing massage.
7. Online consultations: Thanks to technology, new opportunities open up in all sectors. If you are a medical professional you can choose to offer your services online, to promote it you can advertise on social networks and create a blog, that way you can interact more closely with patients.
8. Dental Clinic: Nowadays people pay a lot of attention to the aesthetic and healthy part of their teeth, so this business model is profitable and suitable even if you are not a dentist. You should only hire trained professionals to provide security and confidence to your clients. You can offer dentistry and orthodontics, implants, prostheses, surgeries, etc.
You already know it, take these awesome business opportunities into account and undertake in the health sector.