7 Tips to Create 'High Converting' Testimonial Videos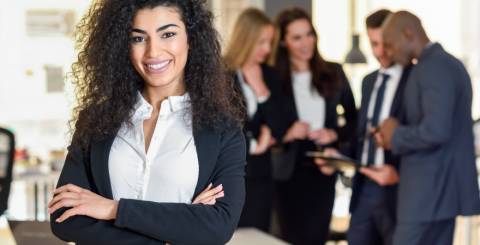 There are several ways to create testimonial videos and the path you select will completely depend on countless factors. However, there are certain steps you must take to improve the chances of conversions from the video. First and foremost, you must hire a professional corporate filmmaker for the video. And after this, follow the tips mentioned here:
Choose the most successful customers for the video
The very first thing for a testimonial video is to decide who is going to be in it. You must always choose customers you share a great bond with and preferably ones that are most constant with your products and services. Demonstrable results will help you focus on the positives of your video. Having such customers will be an added advantage as they can indirectly convince potential buyers to purchase after watching the video.
Plan everything well in advance
The most successful testimonial videos always have an 'air' of spontaneity about them. However, it does not mean that planning is not needed. Now, you must be wondering about the ways to maintain that spontaneity? Then our suggestion is to record the answers and check unprompted. You can also send a list of questions you want to ask them as it will help them prepare their answers. Some questions that you can add to your list may include:
Why did you choose us over others?
How did our products/services help you?
Why our products/services are better than many others?
What are the benefits you got?
You can also ask your film production company, handling your testimonial videos to prepare a questionnaire for your customers.
Make your customers feel confident and comfortable
Not everyone feels comfortable and confident in front of the camera. Therefore, you must help them feel positive to face the camera. If you want, then you can set up the cameras so that they can practice and get familiar with it. You can also ask your corporate video production agency to do this for you so that you can get the most realistic testimonial videos.
Create scenes
Some practical things are there that should be considered while selecting the location for a video shoot. For instance, you can choose a place that has no background noise but some natural settings. Even though you can do it in-house, setting up cameras outdoor and using props will help you get a captivating video for your business.
Use different viewpoints
It is good to use different scenes, but it is even better to use different viewpoints in your testimonial videos. Perplexed? Do not worry. Two different viewpoints work best for all businesses. And for this, you just need to use shots from different angles. A good and professional film production company will better guide you with this.
Keep your customers in the spotlight
Creating testimonial videos are nothing but a joint venture. We are sure that you are using such videos for increasing conversions but there is no reason you cannot advertise your fabulous customers simultaneously. One of the finest ways to begin with your testimonials videos is by allowing your customers to introduce them. This can work on different levels:
It can help your customers to relax on-screen
It can establish a story
It can give viewers someone to find out whether your products are useful or not
It can help you if you want to interview more people for your videos
Show the products/services in use
If you want to create videos for your products, then a fabulous way is by adding more credibility. It is believed that around 47% of people say that testimonial videos are useful as they help you visualize how a product or service works in real-world circumstances. You can also show your products in the background to create an impression.
Final Words
Creative powerful testimonial videos are not just an outstanding way to improve conversions but it is a great tool to forge a deeper association with your existing customers. So, do not take it for granted. Just connect with a professional and experienced corporate filmmaker for the best videos.