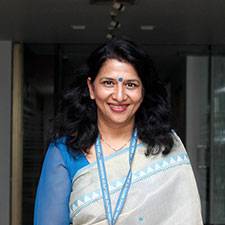 Dr. Surabhi Goyal is Director (Officiating) and  Professor at Asia-Pacific Institute of Management, New Delhi.  She did her Post-Graduate Diploma in Management from IMT Ghaziabad in 1991 and   majored in Human Resource Management (HRM) & Marketing and subsequently obtained her Doctorate from Allahabad University in 2000. 
Articles from this author
There are several ways to create testimonial videos and the path you select will completely depend on countless factors. However, there are certain steps you must take to improve the chances of conversions from the video. First and foremost, you must hire a professional corporate filmmaker for the video.
"Is MBA necessary to become a successful Entrepreneur?"-At one point or another, this thought crosses every entrepreneur's mind. While there are a lot of arguments for and against this topic, it's interesting to understand if, for an entrepreneur, an MBA is a necessity or not.