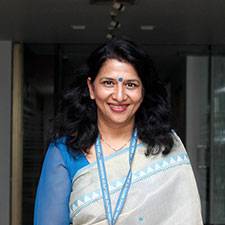 Dr. Surabhi Goyal is Director (Officiating) and  Professor at Asia-Pacific Institute of Management, New Delhi.  She did her Post-Graduate Diploma in Management from IMT Ghaziabad in 1991 and   majored in Human Resource Management (HRM) & Marketing and subsequently obtained her Doctorate from Allahabad University in 2000. 
Articles from this author
"Is MBA necessary to become a successful Entrepreneur?"-At one point or another, this thought crosses every entrepreneur's mind. While there are a lot of arguments for and against this topic, it's interesting to understand if, for an entrepreneur, an MBA is a necessity or not.